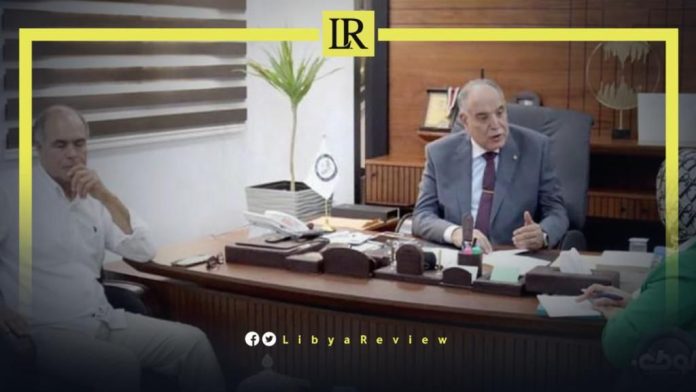 The Libyan National Security Adviser, Ibrahim Bushnaf held a meeting with the Head of the Civil Society Commission, Mabrouka Gumaa.

They discussed the working mechanisms of civil society organisations in Libya "in a way that does not prejudice the country's national security constants."

The meeting was attended by MP, Abu Bakr Al-Ghazali. It touched on the work of a number of international organizations and institutions in Libya, and a number of issues that threaten to destabilise the country.

They discussed the latest developments with regards to the proposed law that regulates the work of civil society organisations, which was presented to the Libyan Parliament. The officials concluded that "it is necessary to adhere to the controls and standards set by the commission with the National Security Council, especially with regard to the work of foreign organisations in Libya."

In March, the Head of the United Nations Support Mission in Libya (UNSMIL), Abdoulaye Bathily received Bushnaf at the mission's office in Benghazi.

Bushnaf said in a statement, that the meeting "discussed several important files, foremost of which was the push for the holding of Parliamentary and Presidential elections in Libya."

The two sides agreed on the need to "move forward in working to bring points of view closer, to ensure the success of these elections, and end the transitional period that has extended in Libya over the past 12 years."

Libya has been in chaos since a NATO-backed uprising toppled longtime leader Muammar Gaddafi in 2011. The county has for years been split between rival administrations, each backed by rogue militias and foreign governments.

The current stalemate grew out of the failure to hold elections in December 2021, and the refusal of Prime Minister Abdel-Hamid Dbaiba, who is leading the transitional government, to step down. In response, the country's eastern-based Parliament appointed a rival Prime Minister, Fathi Bashagha, who has for months sought to install his government in Tripoli.