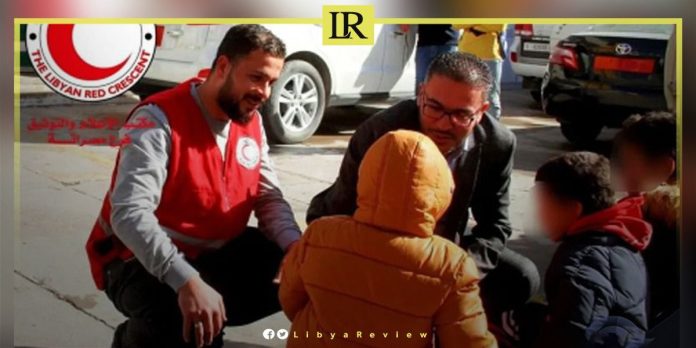 The Head of the Tunisian Observatory for Human Rights, Mustafa Abdul Kabir confirmed that the Tunisian authorities had received four women and five children, family members of IS fighters in Libya.

In a statement, Abdul Kabir noted that the handover process took place through the Ras Jedir crossing, and was preceded by the receipt of six children in 2020, who were received by President Kais Saied. This followed Libya's acceptance of a group of children from the Syrian-Turkish border.

Abdul Kabir reported that the women have been acquitted by the Libyan judiciary. He pointed out that the number of Tunisian women remaining in Libyan prisons is around 15, with sentences ranging from 6-16 years, along with a group of children.

Notably, Tunisia's National Council of the Order of Physicians (CNOM) announced a cooperation agreement on the mobility of doctors with Libya.

CNOM explained that this comes amid the Libyan General Medical Council (LGMC) issuing a statement in which it "regrets seeing Tunisian physicians travel frequently to Libya, and practice medicine without a permit."

CNOM pointed out that an agreement was reached in March to establish a system that "guarantees effective joint action, in respect of the law and preserves the rights of patients and physicians of the Maghreb medical associations."

A meeting involving CNOM and a high-level Libyan delegation led by the association's president and a health ministry representative is set to be held soon in Tunis.

CNOM President Ridha Dhaoui told TAP that Tunisian physicians wishing to practise in Libya need to obtain prior authorisation from LGMC.

Libya has been in chaos since a NATO-backed uprising toppled longtime leader Muammar Gaddafi in 2011. The county has for years been split between rival administrations, each backed by rogue militias and foreign governments.

The current stalemate grew out of the failure to hold elections in December 2021, and the refusal of Prime Minister Abdel-Hamid Dbaiba, who is leading the transitional government, to step down. In response, the country's eastern-based Parliament appointed a rival Prime Minister, Fathi Bashagha, who has for months sought to install his government in Tripoli.