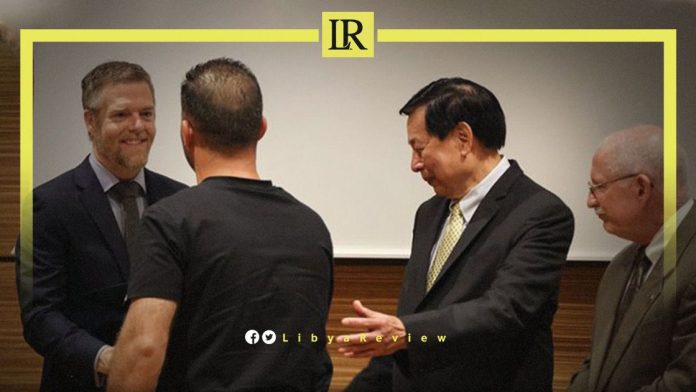 On Saturday, the United States (US) Chargé d'Affaires, Leslie Ordeman, hailed Libyan participation in the counter-terrorism training program sponsored by the State Department.

"Pleased to recognise Libyan participants in US government-sponsored counterterrorism training to strengthen capacity for deterring, detecting, and disrupting terrorist activities," the US Embassy said in a post on its Twitter official account.

The State Department's Antiterrorism Assistance Program delivers Counterterrorism training worldwide to help law enforcement officials and first responders deal with security challenges with an emphasis on the rule of law and respect for human rights.

Libyan government officials continued to work with US counterparts to combat terrorism, although civil conflict and fractured security institutions limited direct cooperation.

The volatility of Libya's security and political dynamics allowed room for terrorist groups such as the Islamic State (ISIS) and Al-Qa'ida in the Islamic Maghreb (AQIM) to regroup.  While ISIS-Libya controls no territory in Libya and is significantly degraded in terms of numbers and capacity, it remains a threat.
 
Notably, the President of Comoros and current African Union (AU) Chairman, Azali Assoumani said, in March, that "terrorism has run rampant across the African continent due to the outbreak of the Libyan crisis in 2011. This caused the deployment of thousands of foreign fighters to the Sahel region, and led to the uncontrollable proliferation of weapons."

Libya is currently facing a political crisis after the Libyan Parliament swore in a new Prime Minister, former Interior Minister, Fathi Bashagha in February 2022. Members of Parliament argued that the incumbent Prime Minister, Abdelhamid Dbaiba's mandate expired when the elections failed to take place.

Dbaiba has refused to cede power, amid the fallout from a failed attempt to hold national elections in December 2021.

Libya has been locked in a political stalemate since late 2021 when the scheduled elections were canceled because of disputes over the rules and the eastern-based Parliament, withdrew support from the interim government.