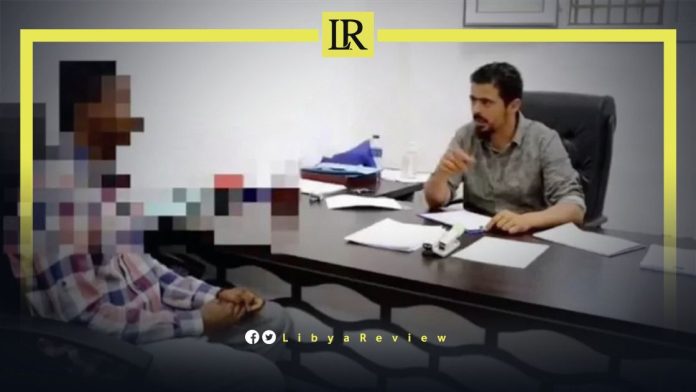 Security forces in Libya have arrested human smugglers on charges of kidnapping girls from Nigeria, and smuggling them to Libya.

A 17-year-old high school student of Nigerian nationality reported a kidnapping she and other girls were exposed to, in front of her school in Nigeria, before they were taken to Libya.

The girl, who was accompanied by an employee of the Nigerian consulate in Tripoli, reported to the Criminal Investigation Department (CID) about the location of a house she was kept in, in the suburbs of Tripoli. She managed to escape from the house, while some girls remained.

The gang reportedly exploits Nigerian minors for prostitution.

The Criminal Investigation Office in Tripoli arrested the gang, who quickly admitted to the crimes. Legal measures were taken against the accused, and they were transferred to the Public Prosecution.

For its part, the Consul General of the Nigerian Embassy expressed his thanks for the "great security efforts made in following up the incident, arresting the perpetrators, and liberating the girls." He confirmed that the embassy is working to return the girls home after legal and diplomatic procedures are completed.

Last month, the Benghazi Security Directorate announced the dismantling of a prostitution ring, that included men and women of varying African nationalities.

The Directorate said in a statement that it "received information that Nigerians were using a house in Benghazi for prostitution and to hold promiscuous parties."

Members of the CID monitored the house for several days, then undertook a raid of the premises, after obtaining a warrant from the Public Prosecution.

According to the CID statement, "underwear, wigs, and contraceptive pills were found in the suspicious house." Those arrested have been placed in police custody, and will be referred to the competent authorities to complete the procedures and transfer them to trial.