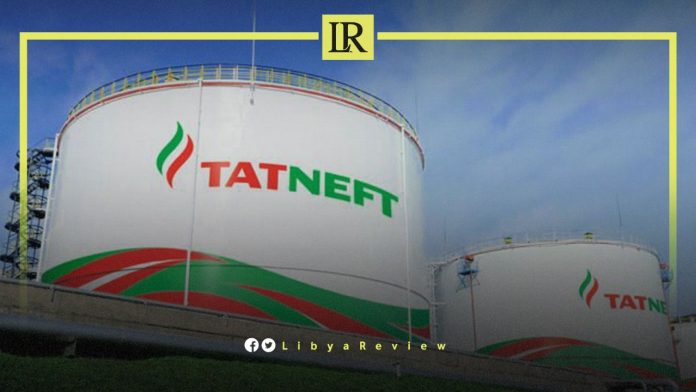 On Wednesday, Russia's Tatneft Oil Company made a new oil discovery with a 1,870-barrel-per-day capacity in Libya's Ghadames basin, according to Libya's National Oil Corporation (NOC).
In a statement, the NOC said that the well is the third discovery for Tatneft, located about 330 km south of Tripoli, and was drilled to a total depth of 8,500 feet.
"Tatneft has an interest of 10.5% as an operator in drilling the F1-82/04 well, while NOC has 89.5%," it said. The company had invested about $200 million in exploration in Libya, before suspending operations when the 2011 uprising that led to the toppling of Muammar Gaddafi broke out.
Earlier today, the NOC announced that its crude oil production has reached 1.222 million barrels in the past 24 hours. Condensate production also reached 18,000 barrels during the same period.
On Monday, the Central Bank of Libya (CBL) announced that Libya's total oil revenues rose to 19.1 billion Libyan dinars from January to April 2023.
In its monthly report, the CBL revealed that the country's total revenues recorded 31.9 billion dinars, over the last four months. State expenditures amounted to 24.9 billion dinars in 2023.
Earlier this month, the NOC announced the resumption of natural gas production from Brega to Al-Khums, with a capacity of 100 million cubic feet per day, after a 12-year halt.
The company "appreciated the great efforts of all employees at the Sirte Oil and Gas Production and Manufacturing Company in order to continue the flow of fuel needed to generate electricity."
In April, the NOC announced that the facility will temporarily halt gas production at the Mellitah Industrial Complex due to planned refurbishment work.
The NOC declared that "all necessary arrangements have been taken to compensate for the shortage of gas" throughout the refurbishment, which will begin on 01 May.
According to a profile of Mellitah Oil and Gas Company by Italian company Eni, the state-owned oil company uses the Mellitah Industrial Complex to export a portion of the processed natural gas through an offshore pipeline of 32 inches/516 km, connecting the complex to the southern coast of Italy, and managed by the Green Stream.