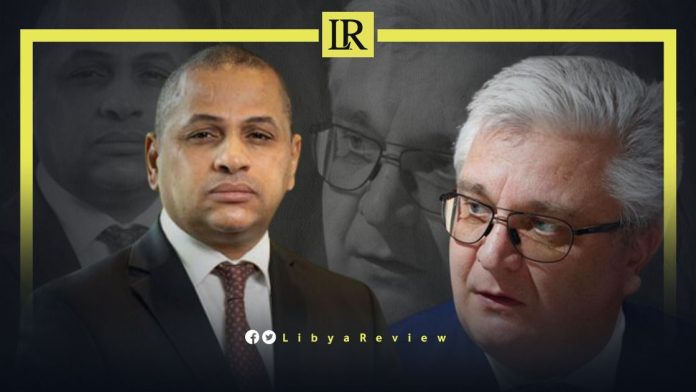 On Monday, Interpol has removed a red notice for a senior Libyan official who is embroiled in a $72 million dollar debt row with a Belgian prince, according to The Times newspaper.

The move represents a major loss for Prince Laurent of Belgium, the king's brother, who was accused by Ali Mahmoud Hassan Mohammed, Chairman and CEO of the Libyan Investment Authority (LIA), of using his influence to wage a major legal campaign.

The row dates back to 2008, when the Global Sustainable Development Trust, led by the prince, struck a deal with the regime of late Libyan leader, Muammer Gaddafi to launch a reforestation campaign.

But in 2011, with the Libyan uprising breaking out, the UN Security Council froze all state assets, impeding the ability of the Libyan side to keep up its side of the deal. The initial contract of $18 million dollars has since grown to $67 million in claimed losses, as a result of costs and interest.

In 2014, a Belgian court ruled in favour of the prince's trust, ordering Libya's Agriculture Ministry to pay compensation.

In late 2021, following a Belgian request, Interpol issued a red notice for Mohammed, the official who was allegedly at the center of the failed deal on the Libyan side. However, the international crime-fighting organisation removed the red notice, after it found that it's retaining of data on Mohammed failed to comply with regulations. Representatives of the Libyan official labeled the decision a "major victory."

A separate European arrest warrant for Mohammed issued by Belgium remains in place. This however, is now being challenged by the Libyan side.

Mohammed, in a statement, said Interpol had seen the case "exactly for what it is — a politically motivated campaign against me." His lawyer said the red notice was "one part of this campaign to seize (LIA) funds inappropriately, instead of resolving the dispute through the proper legal channels."

The LIA has previously said that it is addressing the request submitted by the prince to the International Sanctions Committee of the UN Security Council. This is to issue a permit to implement his ruling to seize its funds at Euroclear Bank, but the Sanctions Committee rejected it.