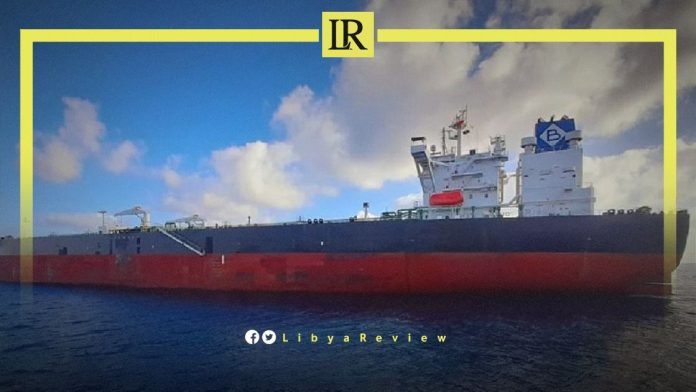 On Wednesday, a new oil tanker, Kriti Hero, docked at Hariga oil port, which is operated by the Arabian Gulf Oil Company (AGOCO), in Tobruk. It is set to export a million barrels of crude oil to China.

In press statements, an official source at the port said that this is the fourth cargo of Libyan crude oil in May. The source pointed out that it came from Greece, and bore the flag of Liberia.

He added that today's production from Hariga oil port from the Masala and Sarir fields has reached 210,000 barrels, through a 513-kilometer-long, 34-inch diameter pipeline.

The source confirmed that the shipping and export operations are carried out according to the precautionary measures, to combat the COVID-19 pandemic. As well as to preserve the environment, which is one of the company's most important priorities.

Last week, Russia's Tatneft Oil Company made a new oil discovery with a 1,870-barrel-per-day capacity in Libya's Ghadames basin, according to Libya's National Oil Corporation (NOC).

The NOC said that the well is the third discovery for Tatneft, located about 330 km south of Tripoli, and was drilled to a total depth of 8,500 feet.

"Tatneft has an interest of 10.5% as an operator in drilling the F1-82/04 well, while NOC has 89.5%," it said. The company had invested about $200 million in exploration in Libya, before suspending operations when the 2011 uprising that led to the toppling of Muammar Gaddafi broke out.

In its monthly report, the CBL revealed that the country's total revenues recorded 31.9 billion dinars, over the last four months. State expenditures amounted to 24.9 billion dinars in 2023.

Earlier this month, the NOC announced the resumption of natural gas production from Brega to Al-Khums, with a capacity of 100 million cubic feet per day, after a 12-year halt.
According to statistical data published by the NOC, oil production amounted to 106,618,853 barrels during the first quarter of 2023, which extends from 1 January to 31 March.

During the same period, total oil products amounted to 1,541,566 metric tons.

As for natural gas, it rose to 3,175,813, 729 cubic meters, meanwhile, petrochemical products hit 163,151 metric tons.

In March, NOC Chairman, Farhat Bengdara said that the Corporation is seeking to maintain current levels of production and increase to 2 million barrels within 3-5 years.

In press statements, he said that the corporation's debts amounted to $1.5 billion dollars. He explained that revenues are paid to suppliers for gasoline and diesel, in order to supply power stations and petrol stations.

Oil-rich Libya plunged into chaos after a NATO-backed uprising toppled and killed longtime leader Muammar Gaddafi in 2011. In the chaos that followed, the county split, with the rival administrations backed by rogue militias and foreign governments. The country's current political crisis stems from the failure to hold elections on 24 December 2021.