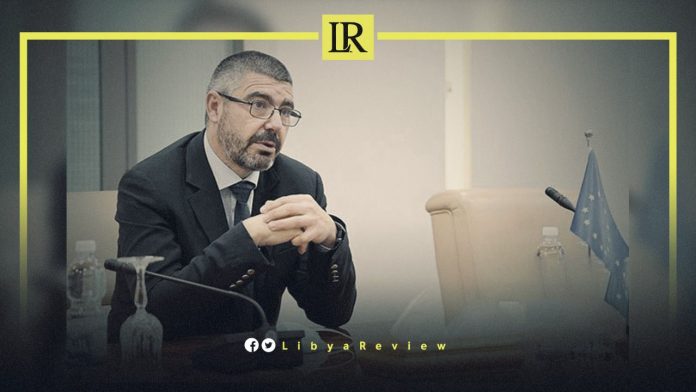 The European Union (EU) Ambassador to Libya, Jose Sabadell, stated that enhancing women's participation in elections is not just a matter of fairness, but also a prerequisite for real change in Libya.

Sabadell expressed his content to participate in the Regional Conference to Enhance Women's Electoral Participation – Mechanisms and Solutions, in a tweet on his official Twitter account on Sunday.

The conference, which is overseen by the Women's Support Unit at the Commission, the Arab Women and Elections Network, and the Libyan General Women's Union, began earlier on Sunday.

The Minister of Women's Affairs in the Government of National Unity (GNU), Houria Al-Tarmal, is participating in the conference.

On Saturday, the Speaker of the Libyan House of Representatives (HoR), Ageela Saleh, stressed the need to form a mini-Cabinet with a 6 to 8-month-mandate of supervising elections impartially and saving the Libyans' money.

These remarks came during his meeting with a number of notables and tribal Sheikhs of the eastern western and eastern regions of Libya at al-Qubba city, where the attendees demanded an improvement in the political situation in the country. They also discussed the necessity of holding presidential and parliamentary elections during the current year.

On his part, Saleh stressed that national reconciliation is the most important pillar in restoring security and stability in Libya. He praised the patriotic role being played by the Libyan tribes to achieve security and stability in the country, according to a statement by the Parliament media office.

The Speaker also reviewed the Parliament's work plan in an effort to achieve the will of the Libyans to hold elections as soon as possible, stressing his complete rejection of foreign interference in the country's affairs.