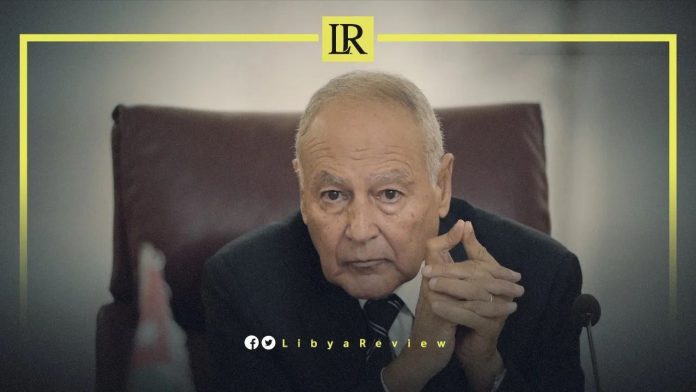 On Wednesday, the Secretary-General of the Arab League, Ahmed Aboul Gheit held a meeting with the Deputy Head of the Libyan Presidential Council, Abdullah Al-Lafi and his accompanying delegation.

They exchanged views on the latest political developments in the Libyan arena, and reviewed the latest efforts of the Council to complete the national reconciliation project and the next steps in this regard.

On his part, Aboul Gheit affirmed the Arab League's support for "all efforts aimed at completing the national reconciliation initiative and advancing the political process in a way that leads to preserving the unity of Libya, establishing security and stability in it, and ending the foreign military presence."

He welcomed Al-Lafi's "emphasis on the role of the Arab League in supporting efforts aimed to complete the national reconciliation, and advancing the political process leading to the national elections that would bring about lasting stability in the country."

Earlier this month, Aboul Gheit said that Libya's crisis remains a political stalemate.

Addressing the preparatory ministerial meeting for the 32nd Arab Summit in Saudi Arabia, Aboul Gheit called on the Libyan parties to "hold dialogue and agree on a constitutional basis leading to elections."

He noted that new approaches are needed in order to break the deadlock. As well as adding that the crises in Libya, Syria, and Yemen had "paved the way for more effective Arab involvement in promoting settlement and addressing the consequences."

Notably, Libya has been in chaos since a NATO-backed uprising toppled longtime leader Muammar Gaddafi in 2011. The county has for years been split between rival administrations, each backed by rogue militias and foreign governments.

The current stalemate grew out of the failure to hold elections in December, and the refusal of Dbaiba, who is leading the transitional government, to step down.