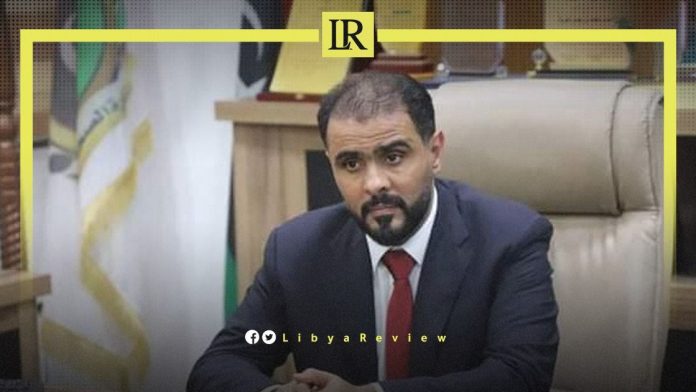 The Libyan Parliament-designated Prime Minister, Osama Hammad condemned the airstrikes that targeted the city of Al-Zawiya on Thursday. He called on the UN Envoy and Head of the United Nations Support Mission in Libya (UNSMIL), Abdoulaye Bathily to intervene to protect civilians.

In a statement, Hammad expressed the government's "concern and regret over the armed clashes and drone bombings that occurred, causing panic among the civilian population and resulting in some public facilities being targeted."

He affirmed that his government "condemns these reckless acts and warns that excessive use of force could fuel the war between the population groups in the region, undermine comprehensive national reconciliation efforts, and exacerbate division and discord among them."

Hammad called on "the elders, wise men, and dignitaries to intervene quickly to extinguish the flames of sedition before they escalate and to preserve the peace and social security of the people." As well as for the UN Envoy to "urgently intervene to protect civilians, and play the role assigned to him in this regard."

The PM urged the Attorney General to "take the necessary legal measures to hold accountable anyone who dares endanger the lives of citizens," highlighting that "national duty requires everyone to preserve the security of the homeland and the safety of its citizens, spare the population from harm, and maintain stability in the region."

The Tripoli-based Government of National Unity (GNU) launched a military operation in the western coastal area with the participation of fighter jets that carried out airstrikes on several sites in the region. Meanwhile, local sources reported that several sites in the city of Al-Zawiya were subjected to aerial bombardment by drones.

The Ministry of Defence announced in a statement that airstrikes were carried out against fuel smuggling gangs, drug trafficking, and human trafficking in the western coastal area by the national air force, without specifying whether the aircraft used in this bombing were drones or conventional planes.