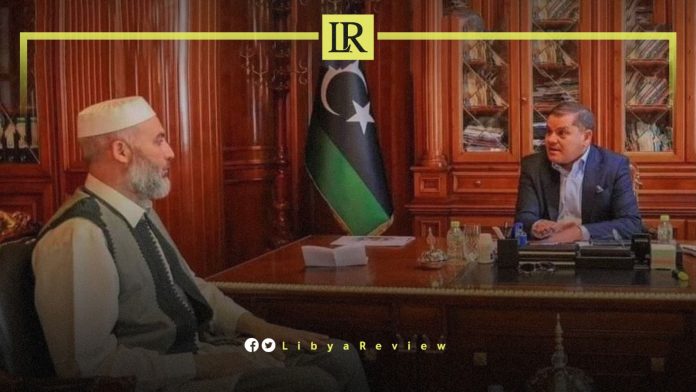 Social media users criticized the decision made by the General Authority for Libyan Endowments and Islamic Affairs, based in Tripoli, regarding the establishment of the 'Hurras Al-Fadhilah – Virtue Guards' program.
The Authority said that the program "aims to promote virtue and prevent vice in society," but critics argue that it may lead to the imposition of conservative Islamic values on citizens.
Twitter users described this as a dangerous development in Tripoli, "which has been handed over to Islamists by the Government of National Unity (GNU) family since they took power more than two years ago."
They also mentioned that Libya is "facing extremely difficult years, where all of this is happening with the complicity of the corrupt ruling political class, who have unleashed terrorists and extremists to suppress and distract people from their basic issues."
The Authority announced the launch of the program, stating that it will join a group of programs aimed at developing advocacy, promoting values, enhancing good morals, and immunizing society from all forms of moral and doctrinal deviation.
It explained that the launch of the program comes as part of an "executive plan that has strict, firm, and noble values for the program." It clarified that "all those involved in the program must take into account the privacy of individuals and institutions, by maintaining the confidentiality of documented information for the purpose of reform and awareness."
The Authority also stated that "the coordinators of the program will be characterized by patience, seriousness, wisdom, gentleness, and calling to Allah with insight and knowledge."
Additionally, it was pointed out that the program's structure is based on the cooperation of all Libyan state institutions concerned with social reform. It noted that the program "will be an exceptional and unique experience that Libya and its educational and reform institutions will be proud of internationally."
The Authority explained that through the program, "everyone will seek to play a role in saving humanity from the clutches of deviation, atheism, proselytism, and intellectual and doctrinal terrorism."