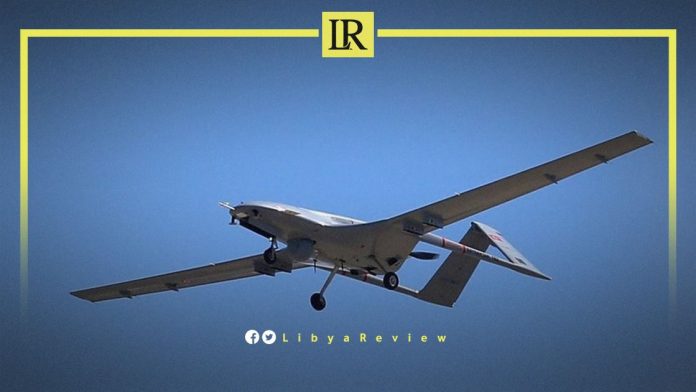 On Saturday, forces loyal to the Government of National Unity (GNU), headed by Abdel-Hamid Dbaiba launched a new wave of airstrikes on sites in Al-Zawiya. This comes as part of the military operation launched to eliminate drug, and human trafficking gangs in the western coast.

Local sources reported that a number of drones bombed militia headquarters, and fuel smugglers near the Al-Rakinah roundabout.

The city was earlier subject to aerial attacks, as the GNU claimed it was "targeting groups of fuel smugglers and human traffickers."

Earlier today, the Interior Minister, Major General Issam Abu Zariba described the recent events in Al-Zawiya as "shocking and painful for everyone."

Abu Zariba considered the clashes and attacks as "irresponsible actions by people aiming to ignite war and strife among the people."

"We all consider the interests of the homeland and citizens to be higher than any individual or collective interests. We will not be dragged behind strife and divisions that target our unity and cohesion, and we all aim to work in a spirit of patriotism and responsibility and achieve stability, security, and peace for our city and our country," he claimed.

Last week, the Official Spokesman for GNU, Mohamed Hammouda said that the operation was "launched on the direct orders by Dbaiba. These were part of a military plan to purge the areas along the west coast and other sites of trafficking criminals and gangs."

He stressed that they "will continue the military operations until all objectives are achieved."

Turkey is believed to control a number of military bases in western Libya, most notably the Al-Watiya airbase. Ankara also recruited more than 18,000 Syrian mercenaries, according to the Syrian Observatory for Human Rights (SOHR).

The UN estimates there are over 20,000 foreign fighters and mercenaries in Libya, helping both sides of the conflict.

The North African country, which is awash with weapons, has been in chaos since a NATO-backed uprising toppled longtime leader Muammar Gaddafi in 2011. The county has for years been split between rival administrations, each backed by rogue militias and foreign governments.

Safety in Libya's capital, Tripoli is continuously deteriorating, with threats of kidnapping and murder a daily occurrence for residents.

Over the years, kidnappings, arrests, and assassinations have increased substantially in western Libya. This is evident in the repeated statements of the Ministry of Interior, about the arrest of gangs and individuals involved in the kidnapping and extortion of expatriate workers.