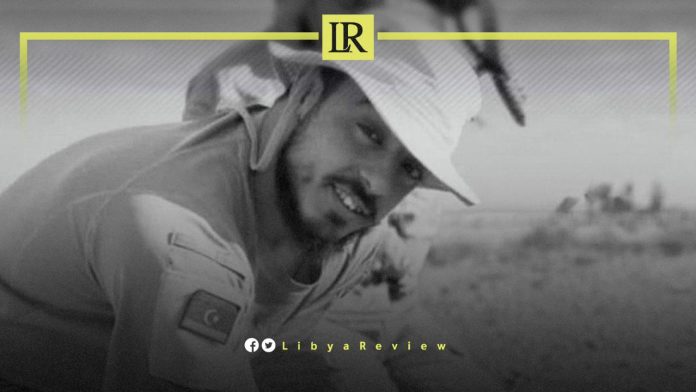 Local media have reported that Mohamed Aweitei, a member of the Rada militia, died of his wounds as a result of the clashes with the 444th Brigade in Ain Zara, Tripoli.

Violent clashes with medium weapons erupted between rival militia forces on Sunday evening, in the Ras Hassan and Jaraba Street area of central Tripoli.

Local residents have reported hearing crossfire, and spoke of the heavy deployment of military vehicles, amid fears of an escalation in fighting during the coming hours.

There has been no confirmation from the authorities regarding the occurrence of human or property losses so far, and the situation is growing tenser.

Earlier on Sunday, large military convoys belonging to the 444th Brigade, which includes more than 150 armed vehicles, were spotted in the center of Tripoli. This comes amid ongoing military mobilization by the Special Deterrence Force (SDF).

Well-informed sources confirmed that a state of tension has been prevailing in Tripoli, as a group from the SDF reportedly kidnapped a senior commander from the 444th Brigade, Musab Zreig.

According to security sources, Zreig was with his family on the Corniche of Tripoli, when the armed group kidnapped him, and took him to an unknown destination. As a result, the Brigade mobilized its forces, hinting at an escalation in the event that the abducted commander was not released.

The sources said that the SDF carried out the operation in response to the arrest of Ahmed Al-Shaftari, the driver of Mohammed Al-Kani, leader of the Kaniyaat militia, who is wanted by the Attorney General for murder.

This tension highlights the issues facing the country, which has two rival governments. This also draws attention to the complexities facing the political solution, and the difficulty of reaching stability.

These repeated clashes are of concern to the international community, including the United Nations, which has condemned the violence on multiple occasions. It has called on the country's leaders to respect the ceasefire agreement, and to return to political talks to get out of the crisis and reach elections.

Safety in Tripoli is continuously deteriorating, with threats of kidnapping and murder a daily occurrence for residents.

Over the years, kidnappings, arrests, and assassinations have increased substantially in western Libya. This is evident in the repeated statements of the Ministry of Interior, about the arrest of gangs and individuals involved in the kidnapping and extortion of expatriate workers.