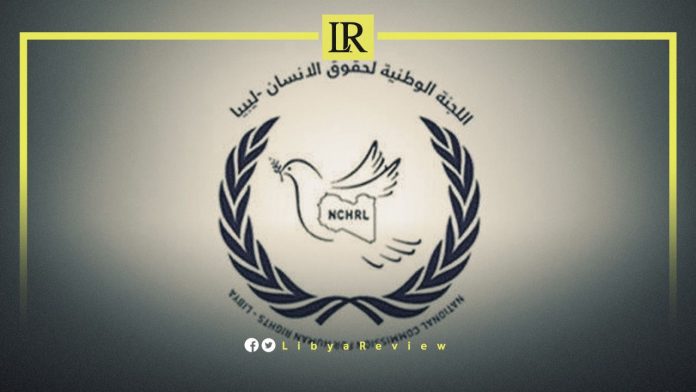 On Monday, the National Commission for Human Rights in Libya (NCHRL) called on the Attorney General and the Military Prosecutor to "open a comprehensive probe into the circumstances of the armed clashes that turned many residential neighbourhoods in Tripoli, into a battlefield."

In a statement, the NCHRL urged for |holding those responsible for such violent clashes accountable and bringing them to justice." As well as "end impunity for acts of violence, destabilising security and stability, and undermining the rule of law."

The Commission strongly condemned the armed clashes and acts of violence that broke out yesterday evening, Sunday, in Tripoli, between the 444th Brigade, and the Special Deterrence Force (SDF).

Local residents reported hearing crossfire, and spoke of the heavy deployment of military vehicles, amid fears of an escalation in fighting during the coming hours.

It also reaffirmed that those acts of violence and armed clashes prove the failure of the Ministry of Interior in the Government of National Unity (GNU) to ensure the security, safety, and protection of citizens.

The NCHRL also stressed the need to restructure the security sector by dismantling outlawed armed groups and reintegrating them with a unified Libyan Army.

The Commission held all parties involved in acts of violence fully liable for the consequential damages caused to citizens and their property.

It also called on the Libyan authorities to "closely follow up on everything that is going on, and endeavour to establish justice among all citizens," according to the statement.

This tension highlights the issues facing the country, which has two rival governments. This also draws attention to the complexities facing the political solution, and the difficulty of reaching stability.

These repeated clashes are of concern to the international community, including the United Nations, which has condemned the violence on multiple occasions. It has called on the country's leaders to respect the ceasefire agreement and to return to political talks to get out of the crisis and reach elections.

Safety in Tripoli is continuously deteriorating, with threats of kidnapping and murder a daily occurrence for residents.

Over the years, kidnappings, arrests, and assassinations have increased substantially in western Libya. This is evident in the repeated statements of the Ministry of Interior, about the arrest of gangs and individuals involved in the kidnapping and extortion of expatriate workers.