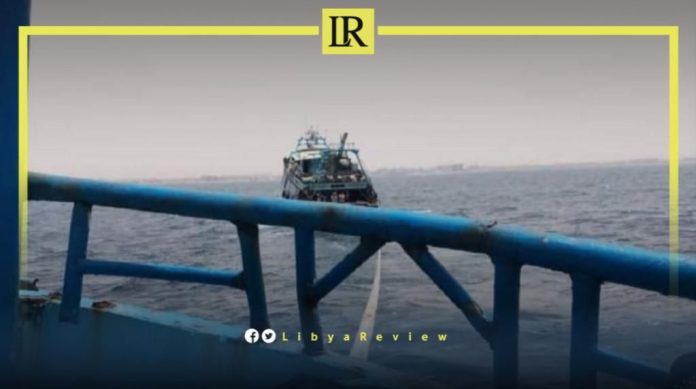 On Monday, several NGO's accused Malta of coordinating an "illegal" pushback with the Libyan authorities of 500 migrants, according to the Times of Malta.
In a joint statement, Alarm Phone, Sea-Watch, Mediterranea Saving Humans, and Emergency said that a large boat with around 500 people in distress, located in Malta's Search and Rescue (SAR), has been seized and taken back to Libya.
The NGO's also reported that relatives of the migrants are claiming the "abducted" asylum seekers were taken to a Benghazi prison.
55 children and 45 women were among the 500 people from Syria, Egypt, Bangladesh, and Pakistan aboard the boat, Alarm Phone said. The migrants reported their engine had stopped working 30 nautical miles from the Maltese SAR zone.
Alarm Phone says the situation "worsened throughout the day, with the boat taking in water and several merchant vessels passing by and not intervening."
The last time Alarm Phone spoke to the group was on Wednesday morning, when they said they were still adrift. Eventually, Sea-Watch's aircraft Seabird 2, arrived at the last known position and searched for the boat in distress. As did the life support vessel of the NGO Emergency, and other boats of the civil fleet.
On Thursday, the Italian Coast Guard said a total of 423 migrants had been rescued from a fishing boat off the coast of Sicily. A separate group of 671 migrants were rescued in the night between Wednesday and Thursday.
But NGO's said that the 500 missing people were not among these groups.
In a statement on Monday, the NGO's said they had repeatedly reached out to the Italian and Maltese authorities requesting information regarding the fate of the missing boat.
"Fears that the 500 people may have been intercepted and forcibly returned to Libya began to grow.
"These fears were confirmed on Friday morning: the 500 people had not been rescued. Instead, they had been towed back – over 330km – to the Libyan port of Benghazi – an illegal pushback coordinated by RCC Malta. According to relatives, the 500 people were brought to a prison in Benghazi," the statement said.
"Instead of bringing people – who tried to escape extreme violence in Libya – to a place of safety, an authority of a European member state – namely RCC Malta – decided to organise a mass pushback by proxy at sea, forcing 500 people across 330km into a Libyan prison. Given that Malta's systematic non-assistance within the Maltese SAR zone has been long established, the Italian authorities should have mobilised rescue efforts in order to protect 500 lives and guarantee their disembarkation at a place of safety," it added.
Over the past years, there have been several claims of Malta's failure to assist migrants at risk, with the island being involved in a controversial operation in 2020 to return people to war-torn Libya.