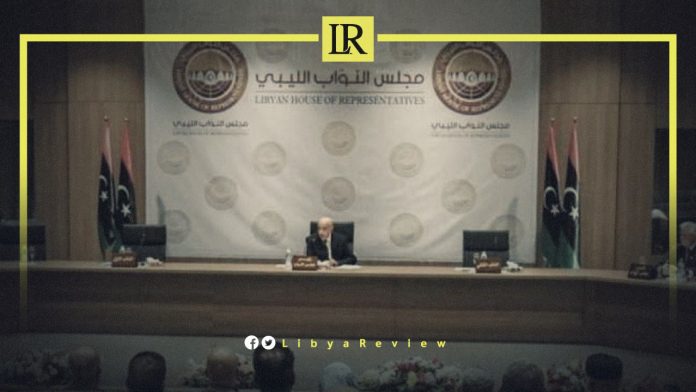 The Libyan Parliament has renewed its condemnation of the recent drone strikes on the city of Al-Zawiya. The Parliament affirmed that the attack was "carried out to settle political scores, and not to combat smuggling, as claimed by those responsible."

It also condemned the "execution of this attack without coordination with the relevant authorities," stressing that this constitutes a violation of the UN Security Council's decisions.

In a statement released on Monday, the Parliament announced its intention to address the Attorney General, the 5+5 Joint Military Commission (JMC), the United Nations Support Mission in Libya (UNSMIL), the Security Council, the International Criminal Court (ICC), and the Turkish Parliament regarding this "assault" on the city of Al-Zawiya.

On Sunday, the Libyan Presidential Council held an expanded security meeting with security services Heads in Tripoli.

The meeting comes against the backdrop of the Government of National Unity's (GNU) launching of airstrikes against "criminals, fuel smugglers, and human traffickers' hideouts" in west Libya.

In a statement, the Presidential Council said that the meeting "reviewed the security situation in general, and the obstacles facing the progress of the security operation. In addition to the support mechanisms, so that it can perform the tasks assigned to it."

The attendees stressed the need to "establish security and stability across the western region by eliminating all hotbeds of crime, and coordinating with all law enforcement authorities and public prosecutions."

Earlier, the GNU carried out a fresh round of drone strikes in Al-Zawiya.

This comes after the Parliament on Friday accused the Tripoli-based government of striking an MP's home.

The airstrikes also targeted sites around Al-Maya, a small port between Al-Zawiya and Tripoli, which has seen repeated clashes between rival militias in recent weeks.

On Thursday, the Libyan Defence Ministry said it had carried out "accurate and targeted air strikes against the caches of traffickers of fuels, narcotics, and human beings" around Al-Zawiya.

The city was earlier subject to aerial attacks, as the GNU claimed it was "targeting groups of fuel smugglers and human traffickers."

Libya was plunged into chaos after a NATO-backed uprising toppled and killed strongman Muammer Gaddafi in 2011, with armed groups exploiting the situation to fund their activities through fuel smuggling and the trafficking of migrants.

The North African country, which is awash with weapons, is split between the nominally interim Tripoli-based government in the west, and another in the east.