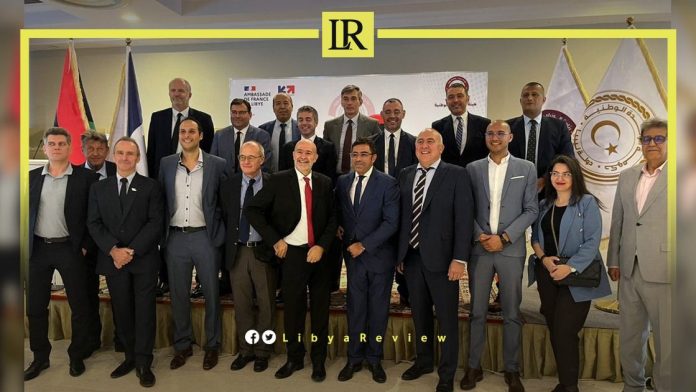 The French Embassy in Libya announced that nine French companies specialising in national safety have met with Libya's National Safety Authority.

In a tweet, the Embassy added that the French companies discussed "new ways to cooperate in protecting the population." The meeting was part of the French-Libyan National Safety Day.

Last week, the French Ambassador to Libya, Mostafa Mihraje, said that "holding elections in Libya is a necessary step towards the country's stabilisation," vowing that "those who spoil the democratic atmosphere and violate human rights in Libya will be subject to sanctions."

In press statements, the Ambassador stated that the European Union "will impose harsh sanctions against those who threaten the stability and hinder the political transition in Libya," stressing that there is an international consensus on the importance of holding elections.

He added that "it is necessary to ensure that all candidates are on an equal footing and that public money cannot be utilised for running electoral campaigns."

In addition, Mihraje revealed that "there are some influential personalities in the Libyan arena who are already afraid of losing their power in case the upcoming Presidential elections are held."

Despite these concerns, the French diplomat noted that "no one has publicly voiced his rejection against holding the elections, calling to ensure fair and transparent electoral competition among all candidates and the need for everyone to accept the results of such elections."

Libya has been in chaos since a NATO-backed uprising toppled longtime leader Muammar Gaddafi in 2011. The county has for years been split between rival administrations, each backed by rogue militias and foreign governments.

The current stalemate grew out of the failure to hold elections in December 2021, and the refusal of Prime Minister Abdel-Hamid Dbaiba, who is leading the transitional government, to step down.