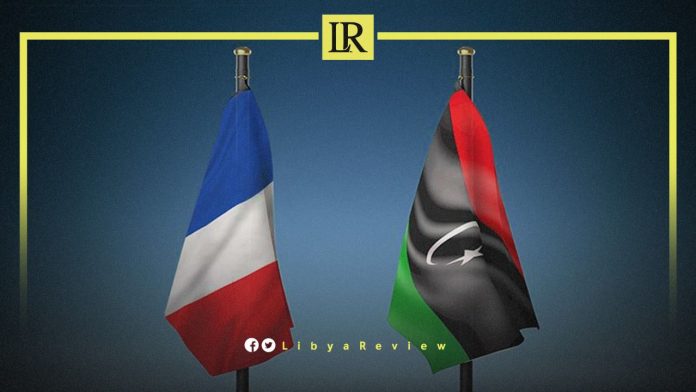 On Wednesday, France expressed its concern about the recent armed clashes in the city of Al-Zawiya, West Libya.

The French Embassy in Libya said in a statement that "civilians are exposed to violence resulting from the clashes in Al-Zawiya." It called on the Libyan authorities to "prevent any escalation," reminding them of their "responsibility to ensure the safety of civilians."

The statement also added that the recent events in Al-Zawiya underscore "the importance of unifying security and military institutions, in order to provide security and stability for all Libyan people across the country."

On Tuesday, the United States expressed its concern about reports of weapons being used in civilian areas, and the potential for further violence in Libya.

In a statement issued on Monday, the US Embassy in Libya called on Libyan leaders to "do everything they can to de-escalate and take every precaution to protect the lives of civilians."

Meanwhile, the UK Embassy in Libya said they are "closely tracking the situation in the city of Zawiya," stressing that the "use of weapons that puts civilian lives at risk is unacceptable." It urged all those involved to "de-escalate and avoid any actions that further threaten people's daily lives."

Last week, the Official Spokesman for the Government of National Unity (GNU), Mohamed Hammouda commented on the airstrikes that targeted various areas in Al-Zawiya. "This morning our national air force carried out successful and targeted airstrikes against a number of hideouts of fuel smuggling, drug, and human trafficking gangs in the western coast," he said in media statements.

Hammouda added that the operation was "launched on the direct orders by Prime Minister Abdel-Hamid Dbaiba. These were part of a military plan to purge the areas along the west coast, and other sites of trafficking criminals and gangs."

Earlier, Hammouda stressed that they "will continue the military operations until all objectives are achieved."

The Deputy Head of the Council of Elders of Al-Zawiya, Jumaa Al-Jilani confirmed that two people were injured as a result of the drone strikes. The Ambulance and Emergency Service announced that one person was slightly injured, near the Sayeda Zainab area, south of Al-Zawiya.

Meanwhile, MP Ali Bouzraiba claimed that Turkish drones had conducted the airstrikes, by order of Dbaiba. Turkey is believed to control a number of military bases in western Libya, most notably the Al-Watiya airbase.