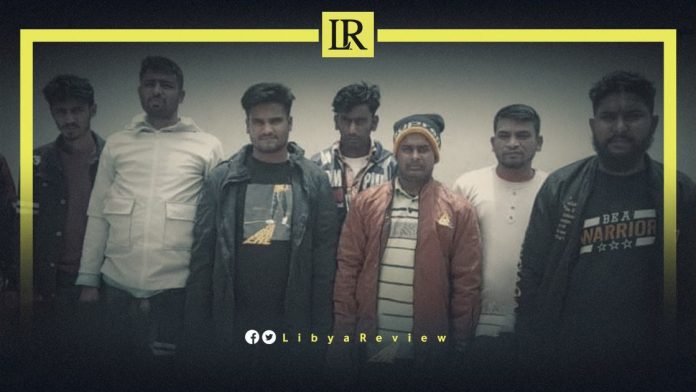 In a recent development, the Benghazi Security Directorate announced that four individuals were apprehended for their involvement in smuggling Bangladeshi workers to Italy. The operation was taken under the orders of Colonel Rabie Al-Warfalli, the Head of the Directorate, who instructed the investigative team to monitor and apprehend the suspects.

Upon arrival at the scene, the investigative team, accompanied by members of the internal security agency, was met with a barrage of gunfire. However, they managed to successfully detain four Libyan nationals, and one Bangladeshi. The criminals were part of a network engaged in the illegal trafficking of migrants to Italy.

A boat used for transporting migrants was also seized and brought to the center. Inside the boat, eight Bangladeshi migrants were found.

All necessary legal measures have been taken against the suspects, who have been handed over to the relevant authorities for further action.

Last month, the Algerian authorities managed to dismantle an international network specializing in trafficking people to Europe, through Libya, according to AFP.

Algerian police arrested nine Syrians and six Algerians suspected of belonging to the group, which trafficked Syrian and Lebanese nationals, the report said.

During a five-month investigation, the police uncovered a network that was transporting the migrants to Benghazi, according to the news website Ennaharonline.

The migrants would then be taken by road to the Libyan town of Ghadames, from which they would cross the border on remote paths through the desert to Debdeb on the Algerian side.

Finally, they would be taken to the western Algerian city of Oran, to prepare for clandestine sea crossings to Europe, according to the website.

Such crossing attempts claim the lives of thousands of migrants each year. The website said migrants had to pay "exorbitant" sums to reach Europe.