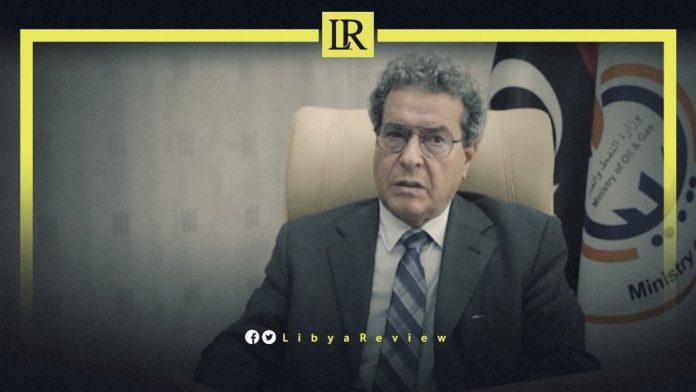 On Sunday, the Algerian Energy Minister, Mohamed Arkab, affirmed his country's desire to invest in Libya's oil and gas sector, and to return to complete the activities in the exploration areas in Libya.

This came during Arkab's meeting with the Libyan Minister of Oil and Gas, Mohamed Aoun, accompanied by the Governor of Libya at the Organisation of the Petroleum Exporting Countries (OPEC), Mustafa Abdullah bin Issa.

The meeting included the President of Algeria's state-owned energy company of Sonatrach, Toufic Hakkar, and the Governor of Algeria at the OPEC, Ashraf Ben Hussein.

The meeting was held on the sidelines of the meeting of oil ministers of the member states of the OPEC. The Algerian and Libyan Ministers discussed cooperation in the field of shale oil.

Aoun reviewed prospects for developing the oil and gas sector in Libya, and exploration programs in the next stage. He also encouraged Algerian companies to quickly return to Libya and complete the exploration work.

In the coming weeks, an Algerian delegation will visit the National Oil Corporation (NOC) in Libya to facilitate the return of the Sonatrach branch manager to Libya. Sonatrach will follow up on the development of oil operations in Libya and set a timetable for the Algerian company's return to activity as soon as possible.

In March, Aoun expressed his desire for the return of Algerian energy giant, Sonatrach to Libya. This came during a meeting with the Algerian Ambassador, Slimane Chenine.

Aoun stressed the importance of Algerian companies investing in Libya. He pointed out that "Sonatrach's contracts are located in the areas adjacent to the Libyan-Algerian border, where oil operations in the Al-Wafa field have not stopped, and are considered a safe area."

Aoun added that "Algerian companies have investment opportunities to establish oil refineries, due to Libya's need for fuel derivatives for local consumption and exporting the surplus."

He highlighted the importance of cooperation with Algeria in the field of oil services, such as general maintenance, drilling, and laying production and gas lines. "It is possible to benefit from the expertise, capabilities and experiences of Algerian companies in these fields," the Minister explained.

In turn, Ambassador Chenine confirmed the depth of relations between the two countries, pointing to Algeria's efforts to stabilise Libya.

He also expressed his desire for more cooperation with Libya, especially in the oil sector, and the exchange of visits between Algerian oil and service companies, the Libyan Oil Ministry, and the NOC.