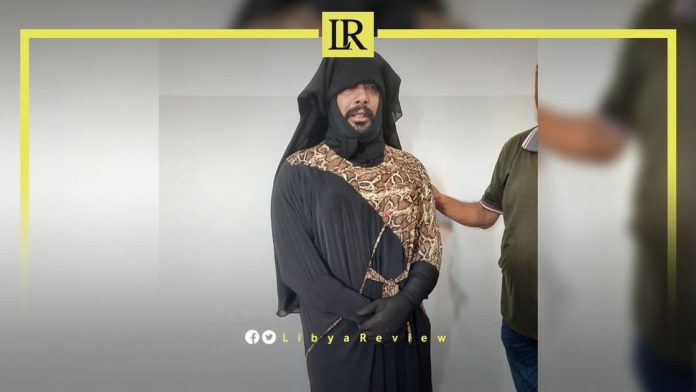 The Security Directorate of Benghazi announced on Monday that the Sabri Police Station has apprehended an Egyptian man disguised as a woman. He was found begging near the Tayara roundabout, the eastern gateway to the city.

According to the Directorate, shop owners from the Ceramic Market near the roundabout, called about the man. The shopkeepers reported that they had apprehended an individual who was posing as a woman (wearing a headscarf or "khimar") and was begging.

The Director of the Sabri Police Station, Faraj Al-Ashibi responded swiftly to the calls. An Investigation team was immediately dispatched, and the individual taken into custody. The man was then transferred to the station, and placed under legal detention. He is currently being transferred over to the relevant authorities.

Notably, the Libyan Intelligence Services in Benghazi announced the seizure of 25 kilograms of raw cocaine, on a beach in the city.

The agency said that it had issued a report to the Narcotics Control Office.

The statement added that, "there exists a major scheme from abroad, supported by weak-minded people inside the country to target young people, by promoting this large amount of drugs."

In March, a large shipment of narcotic pills was seized at the Benghazi seaport. The smugglers attempted to conceal them inside imported cars, on a ship arriving from France, according to the media division of the Libyan National Army (LNA).

The division stated that during the periodic procedures for inspection and follow-up at the seaport, "more than 10 million hallucinogenic pills that were stored in imported cars, on a cargo ship coming from France, were found."

In February, Libya's Interior Ministry announced that members of the deterrence apparatus arrested an organized gang, that was planning to manufacture and trade drugs internationally.