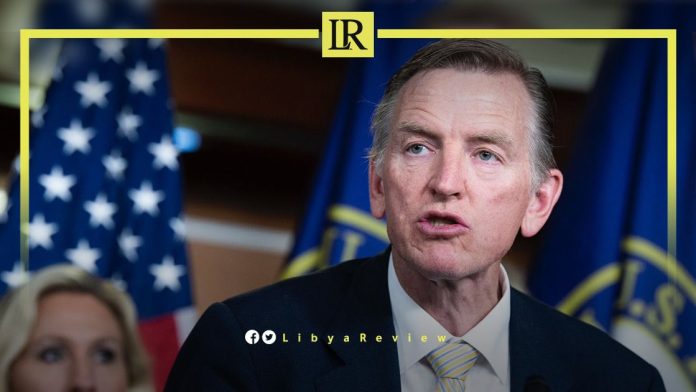 On Thursday, US Senator for Arizona, Paul Gosar proposed a bill aimed at discontinuing the Libyan National Emergency. This was initially established by former US President, Barack Obama in February 2011.

In a statement, Gosar asserted that for the past 12 years, "Libya has not represented any military or economic danger to the United States." Gosar went on to describe the continual citing of the late Muammar Gaddafi as a rationale for maintaining the emergency status as "ridiculous."

He further mentioned that "the people of Libya deserve a life free from the prospects of airstrikes, assaults, or uprisings enforced upon them by misleading US agencies, none of which operate with congressional consent."

Gosar pointed out that "there are 41 ongoing national emergencies, including Libya's, that are subject to regular congressional review, and require routine presidential reports. Congress has never once assessed the validity of the Libyan National Emergency since it was declared."

The Senator dismissed the emergency declaration's assertion that "The situation in Libya poses an unusual threat to the national security and foreign policy of the United States." He emphatically termed this statement as "manifestly incorrect and lacking credible substantiation."

Gosar stressed that "no entity or individual in Libya currently constitutes a threat to US national security. While there might be some hostility, none of it escalates to the level of an unusual threat to national security and foreign policy."

In conclusion, he underscored the need to legislatively terminate the Libyan National Emergency, restore the dignity and the requisite legal procedures for the Libyan people, and reclaim the congressional role concerning financial authority, sanctions, and the termination of perpetual national emergency declarations.

The 1976 National Emergencies Act (NEA) provides the US President with the power to proclaim a national emergency. Under this law, the President can exercise 148 temporary autocratic powers, which are only applicable during genuine emergencies.

According to section 202 of the NEA (50 USC 1622), Congress is obliged to consider a joint resolution to terminate a national emergency within six months, after its declaration and every six months thereafter.