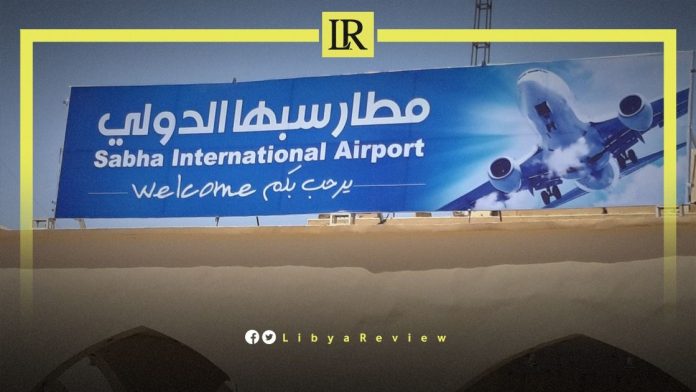 Located in the Southwestern part of Libya, Sebha Airport has been crucial for local and regional flight operations, especially amidst the ongoing political and military challenges. Sebha's airport has long been a vital hub for Libya, as the nation grapples with the effects of the civil war, striving for stability and progress. The airport director, Taher Al-Bouseify, has recently announced that the airport is technically equipped and prepared to handle international flights, a significant stride forward. This readiness was exhibited through the successful management of pilgrim flights, which proceeded without complications, showcasing the airport's operational capacity.
In an interview with the Fawasel platform, Al-Bouseify detailed how representatives from both the Egyptian and Libyan civil aviation authorities have visited the airport to assess its capacity for international flight operations. The resumption of these flights will depend upon the committee's evaluation, which thus far has been positive. This development is considered a beacon of hope in re-establishing Libya's international connections and a step forward in the revitalisation of the nation's aviation sector.
Meanwhile, in the country's capital, Tripoli, the reconstruction of the Tripoli International Airport is underway, spearheaded by the Italian consortium Aeneas (Consorzio Aeneas). The Italian Ambassador to Libya, Giuseppe Buccino, after inspecting the ongoing work, conveyed that the project is on schedule for completion in 2024. Once completed, the airport is expected to serve over 6.5 million passengers annually, marking a significant boost for Libya's aviation industry and the country's global accessibility.
In addition to handling domestic operations, the project aims to construct an international terminal, with both terminals collectively spanning about 30,000 square meters. The terminals are being designed to receive roughly six million passengers per year. The renovated airport, poised to be a state-of-the-art facility, is a testament to the country's efforts to rebuild in the aftermath of a devastating civil war and political turmoil.
The situation in Libya has been chaotic since the NATO-backed uprising led to the overthrow of Moammar Gaddafi in 2011. The country has since been divided between rival factions, each supported by different foreign powers. The impasse has been exacerbated by the failed elections in December 2021, and Prime Minister Abdelhamid Dbaiba's refusal to step down from the transitional government. However, these developments in the aviation sector signal hopeful progress amidst the ongoing instability.