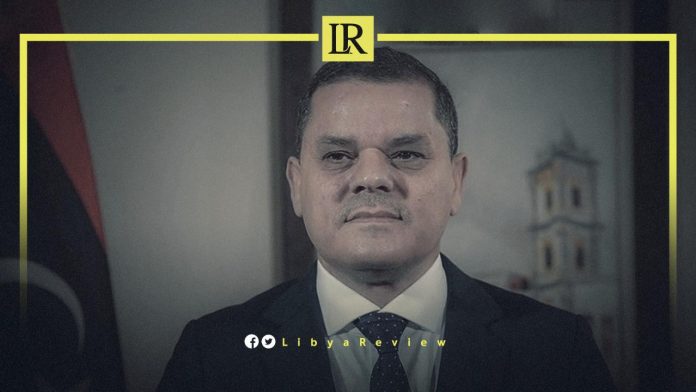 A leaked 2022 report from the Administrative Control Authority has exposed the Government of National Unity's (GNU) "disregard for legally defined purchasing and allocation guidelines."

The report illustrated how the GNU purchased vehicles without compliance with established protocols.

According to page 29 of the report, "vehicles purchased for ministers and their deputies, charged to the office, cost more than 40.5 million Libyan dinars." These funds were appropriated from the development sector.

Furthermore, the report uncovered a lack of restrictions on vehicles belonging to the cabinets' office in the inventory records, and the fixed assets register. This flouts the provisions of the State Financial Order Law, the Budget and Accounts Regulation, and the Stores Regulation.

The report reaffirms that the stock unit at the cabinet's office "does not follow procedures stipulated by the Budget and Accounts Regulation, and the Stores Regulation."

The Administrative Control Authority's revelations have caused a stir, putting the spotlight on GNU procurement policies and fiscal management. The lack of proper regulation and control over expenditure is a severe issue that demands immediate attention and action.

In, May, Khaled Al-Mishri claimed that Prime Minister Abdel-Hamid Dbaiba "exploits drones to terrorise his political opponents."

Commenting on the airstrike on Al-Zawiya city, Al-Mishri expressed his rejection of "deploying drones to settle political scores under the pretext of combating crime."

He called on the Presidential Council to "withdraw the authority over drones and their usage from Dbaiba. The Presidential Council is the Supreme Leader of the Libyan Army."

Al-Mishri also claimed that the "smuggling of oil and fuel is carried out on a large scale by officials and advisers to the PM. Turkey has nothing to do with these drone strikes, but rather those drones are run by Dbaiba."

Libya has been in a state of ongoing political instability and conflict since the overthrow and death of its long-time ruler Muammar Gaddafi in 2011. The nation has seen a rise of different factions vying for control, leading to civil unrest and violence.

Efforts have been made by the international community to mediate peace, and bring about political stability in Libya. One major component of these efforts has been the push for elections that can bring about a democratically elected government.