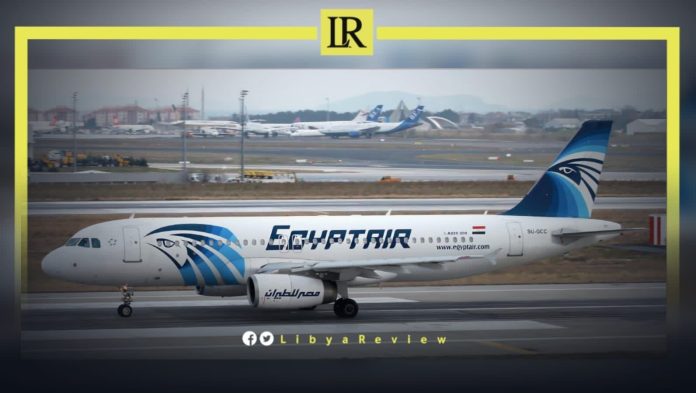 EgyptAir, the state-owned flag carrier of Egypt, has announced plans to inaugurate new flights from Cairo to Misrata, starting in September.

In a statement, the Egyptian airliner said that this will increase EgyptAir's Libyan destinations to three, including Mitiga Airport in Tripoli, and Benina Airport in Benghazi.

Egypt's Civil Aviation Minister, Mohamed Abbas said in press statements on Thursday that EgyptAir is poised to add several new flight routes to its existing network.

Starting in August, the airline will operate four weekly flights to New Delhi. This will be followed by the launch of twice-weekly services to Misrata in Libya, and Tokyo in Japan in September.

These new introductions will accompany the recently established air routes to Dhaka in Bangladesh, and Manchester in the United Kingdom, enhancing EgyptAir's global connectivity.

As EgyptAir expands its network with these new routes, it continues to fortify its position on the global aviation stage, offering increased options and connectivity to its customers.

An Egyptian Civil Aviation delegation previously inspected Misrata International Airport on 19 June, ensuring that operational procedures aligned with the guidelines prescribed by the International Civil Aviation Organization.

In recent years, with the stabilization of the political situation in Libya, air traffic between Egypt and Libya has seen a significant increase. As a result, EgyptAir, looking to capitalize on this trend and further strengthen its regional presence, has decided to add Misrata to its network of destinations in Libya. The move is expected to increase connectivity, and foster greater economic and cultural exchange between the two nations.

The International Civil Aviation Organization (ICAO) is a UN specialized agency, established to manage the administration and governance of the Convention on International Civil Aviation (Chicago Convention). They set standards and regulations necessary for aviation safety, security, efficiency, regularity, and aviation environmental protection. Compliance with these standards is paramount for airlines and airports operating internationally.