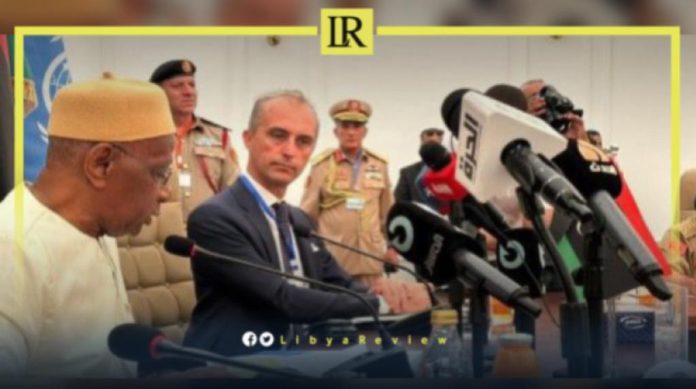 In a key diplomatic development, the Italian Ambassador to Libya, Gianluca Alberini confirmed on Tuesday that "a safe and stable environment is an essential prerequisite for progress in the political process, and for setting the stage for free and comprehensive elections."
During the launch of the International Security Working Group meeting attended by members of the 5+5 Joint Military Committee (JMC), Alberini added, "We hope that the meeting of the Working Group will contribute to enhancing understanding, to secure the election process and withdraw foreign fighters and mercenaries."
The Ambassador affirmed Italy's commitment to supporting Libya, alongside all other members in the Berlin Process. He also praised the role and efforts of UN Envoy, Abdoulaye Bathily in all tracks to resolve the Libyan crisis.
Alberini pointed out that "the security and stability of Libya is a fundamental component for peace and stability in the region as a whole, and beyond. The holding of meetings for the Security Working Group on Libyan soil is a significant achievement," expressing his pleasure at witnessing this progress.
Emphasising the importance of regional stability, international cooperation, and the crucial role of peaceful political processes, the Ambassador's statements underline the global significance of a secure and prosperous Libya. It's clear that Italy, along with the international community, is keen to support the North African nation's journey towards lasting peace and prosperity.
Libya has been in chaos since a NATO-backed uprising toppled longtime leader Muammar Gaddafi in 2011. The county has for years been split between rival administrations, each backed by rogue militias and foreign governments.
The current stalemate grew out of the failure to hold elections in December 2021, and the refusal of Prime Minister Abdel-Hamid Dbaiba, who is leading the transitional government, to step down. In response, the country's eastern-based Parliament appointed a rival government, which has for months sought to install itself in Tripoli.