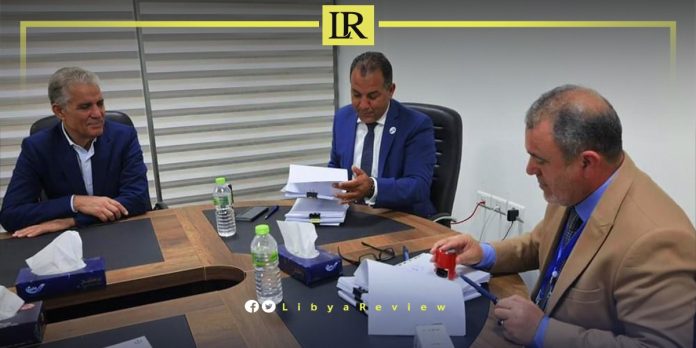 US-based company, Schlumberger has won a subcontract to drill three oil wells in Libya, according to Libya's National Oil Corporation (NOC).

Under the agreement, Schlumberger will provide the necessary support to NOC's subsidiary the National Company for Oil Wells Drilling and Maintenance. This is to drill three wells for the Remas Company, in the Nasr and Wahat fields.

Remas Libya for Oil Services (RLS), a Libyan company with its main office located in Tripoli.

The signing ceremony took place at the NOC headquarters in Tripoli, in the presence of officials from Schlumberger and the National Company for Oil Wells Drilling and Maintenance.

Hussein Safar, a board member of the NOC, described the signing as "an important step towards developing Libya's oil sector." He emphasized the NOC's commitment to "strengthening cooperation with international companies in order to increase production, and improve operational efficiency."

In turn, Mustafa Ajaj, the General Manager of Schlumberger's Libya branch, expressed his satisfaction with the cooperation agreement. He confirmed that Schlumberger "has the technical expertise and capabilities to contribute to increasing production from Libya's oil fields."

The deal marks a significant development for Libya's oil sector, which has been struggling to recover from years of conflict and political instability.

Earlier this month, Chairman of the Arabian Gulf Oil Company, Mohamed bin Shitwan received a delegation from Schlumberger, to discuss joint current and future business operations, as well as technology transfer and localization.

The meeting included Ajaj, and Siraj Bosneina, Director of Strategic Planning and Commercial Affairs at ASLB Libya.

The meeting focused on intensifying workshops for specialists, completing programs and projects, and preparing for the implementation of new projects for Schlumberger.

The two sides agreed on the importance of developing programs and monitoring plans that help maintain and increase production, while overcoming any obstacles that may hinder operations.