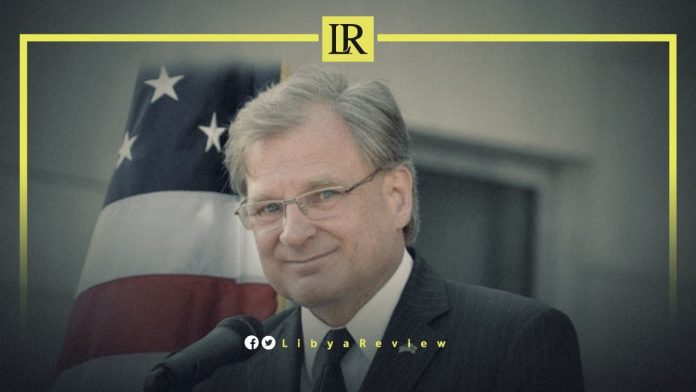 On Wednesday, US Envoy to Libya, Richard Norland stressed that "effective reconciliation is fundamental to Libya's progression towards stability and prosperity, a future the Libyan people merit."
In a tweet, Ambassador Norland expressed admiration for the Libyans who "collaborated with the African Union and the leadership of the Republic of Congo to hold the first preparatory meeting for the Libyan National Reconciliation Conference." This pivotal gathering occurred on 20 July in Brazzaville.
He further emphasized his optimism that this meeting "would lay a solid groundwork for a fruitful future national conference, providing a platform for Libyans of various affiliations and regions to deliberate and resolve pressing and challenging issues. The US Envoy affirmed that such dialogues are essential for Libya to tap into its vast potential, and contribute to enhancing stability in the broader region. The US supports these effective reconciliation efforts in Libya. The initial preparatory meeting is viewed as a key milestone towards a national conference where all Libyans can address the crucial challenges that hinder the country's journey to stability and prosperity. This progress is expected to reveal Libya's immense potential and augment stability in the larger region."
Libya has been in a state of civil unrest and political instability for over a decade since the fall of dictator Muammar Gaddafi in 2011. Since then, it has been divided between two main factions, each supported by various domestic and international allies.
The conflict has caused significant humanitarian crises, disrupting the country's oil production and economy, while also allowing the proliferation of human trafficking and terrorism in the region.
In recent years, significant international efforts have been directed toward mediating a peaceful resolution to the conflict. The United Nations Support Mission in Libya (UNSMIL), various regional entities like the African Union, and individual nations such as the United States, have all played significant roles in these efforts.
Norland has been instrumental in these diplomatic efforts. He has consistently advocated for political dialogue and reconciliation between Libyan factions as a critical pathway to national unity, stability, and prosperity.
The proposed National Reconciliation Conference, with preparatory meetings already held, aims to bring all Libyan factions to the table, paving the way for a political solution to the ongoing crisis. It's an embodiment of the dialogue and reconciliation that Ambassador Norland, and others believe is crucial to Libya's future.