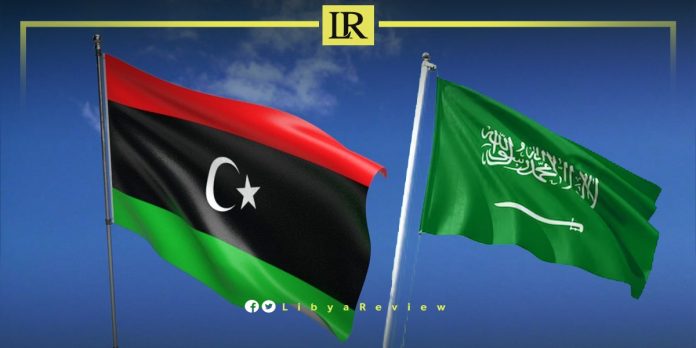 The Libyan Foreign Ministry offered its condolences to the government and people of Saudi Arabia for the victims of the Royal Air Force fighter jet crash, affirming Libya's solidarity with the Kingdom.
"We affirm the sympathy and solidarity of the State of Libya, its government, and people with the Kingdom of Saudi Arabia in this tragic incident, asking God to accept them as righteous martyrs, and to inspire their families with patience and solace," the statement said.
Spokesman for the Saudi Ministry of Defence, Brigadier General Turki Al-Maliki stated, "At 2:28 pm on Wednesday, one of the Royal Saudi Air Force fighter planes, an F-15SA, crashed during a training mission in the training area of King Khalid Air Base in Khamis Mushait," according to the Saudi Press Agency.
Brigadier General Al-Maliki confirmed the death of the aircraft's crew and added, "An investigation committee has begun its work to determine the details of the incident."
In another context, the Libyan Minister of Oil and Gas, Mohamed Aoun welcomed Saudi Arabia's decision to extend the voluntary reduction of its oil production by one million barrels per day.
In a statement issued earlier this month, Aoun hailed the decision as "a positive step for the market balance between global producers and consumers, and also for the global economy in general."
The Saudi Press Agency (SPA) quoted a source in the Ministry of Energy as saying the decision has gone into implementation in July, to include the month of August that can be extended, and in effect. The Kingdom's production for August 2023 will be approximately 9 million barrels per day.
The source also noted that this cut is in addition to the voluntary cut previously announced by the Kingdom in April 2023, which extends until the end of December 2024.
The expected extension for August aims to "enhance the precautionary efforts made by the OPEC+ countries, for supporting the stability and balance of oil markets."
The source also indicated that this reduction is in addition to another voluntary reduction announced by the Kingdom last April, which extends until the end of December 2024.