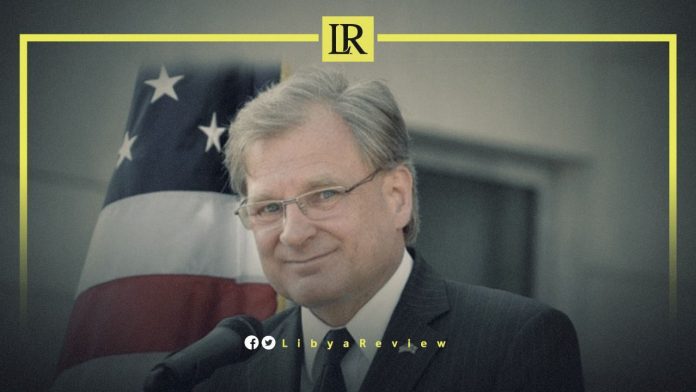 The United States Special Envoy to Libya, Richard Norland recently underscored the crucial role of effective reconciliation processes in enabling Libya to achieve deserved stability, and prosperity. This key assertion is now making waves in both diplomatic circles, and the international community at large.

In a statement, Norland claimed that, "We wish to commend the Libyans who have collaborated with the African Union, and the leadership of the Republic of Congo to conduct the first preparatory meeting for the Libyan National Reconciliation Conference on July 20 in Brazzaville."

The Ambassador's post signals a fresh perspective in diplomatic dialogue, and an interesting one at that. It not only provides an update on Libyan reconciliation efforts, but also gives due credit to those working with the AU and the Congo. This multifaceted collaboration serves as a testament to Libya's commitment to carving a path towards national stability and prosperity.

Further, Norland expressed his hope that this preliminary gathering would "pave the way for a successful national conference in the future." Such a conference would allow Libyans from various backgrounds and regions to discuss and resolve important and challenging issues. Addressing these concerns is essential to enable Libya to reach its immense potential, and enhance stability in the region more broadly.

Libya has been in chaos since a NATO-backed uprising toppled longtime leader Muammar Gaddafi in 2011. The county has for years been split between rival administrations, each backed by rogue militias and foreign governments.

The current stalemate grew out of the failure to hold elections in December 2021, and the refusal of Prime Minister Abdel-Hamid Dbaiba, who is leading the transitional government, to step down.