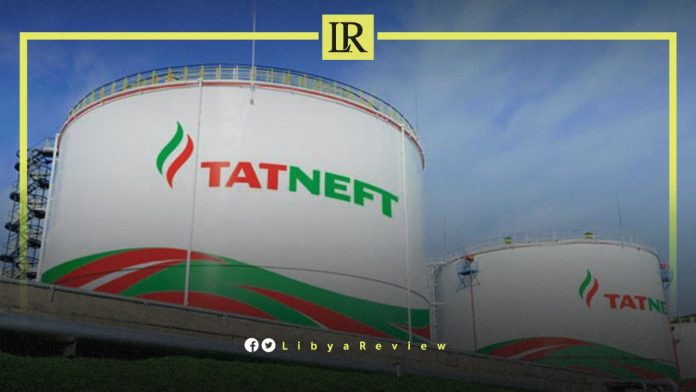 The Russian news agency, TASS reported that a senior executive of the Russian oil producer, Tatneft stated on Friday that the company has seen positive results in several wells during its oil exploration activities in Libya.

Nurislam Syubaev, Deputy Director-General for Strategic Development at Tatneft, commented on the sidelines of the Russia-Africa Summit. He stated that the company would complete its economic assessment of drilling this year, to determine whether it would continue operations in Libya. He pointed out that the company drilled wells according to its exploration plan, and achieved a good flow rate in some.

"We are now conducting technical and economic calculations. If positive, we will move to the experimental development phase," Syubaev continued.

It's notable that Tatneft operated in Libya, under a concession agreement from 2005 until 2014. The operation was halted due to security issues the country faced at the time. However, the Russian company announced in October 2021, that it was resuming operations in Libya.

In May, Tatneft made a new oil discovery with a 1,870-barrel-per-day capacity in Libya's Ghadames basin, according to Libya's National Oil Corporation (NOC).

In a statement, the NOC said that the well is the third discovery for Tatneft, located about 330 km south of Tripoli, and was drilled to a total depth of 8,500 feet.

"Tatneft has an interest of 10.5% as an operator in drilling the F1-82/04 well, while NOC has 89.5%," it said. The company had invested about $200 million in exploration in Libya, before suspending operations when the 2011 uprising that led to the toppling of Muammar Gaddafi broke out.

Notably, Libyan Prime Minister of the Government of National Unity (GNU) Abdel-Hamid Dbaiba held a meeting with the Chairman of the NOC, Farhat Bengdara. The main focus of the talks is to bolster the country's daily oil production to an impressive two million barrels.

The two officials also discussed enhancing gas production and its byproducts.

During the talks, Dbaiba underscored his backing for national endeavours aimed at consolidating the NOC, and approved its comprehensive slate of programs and initiatives.