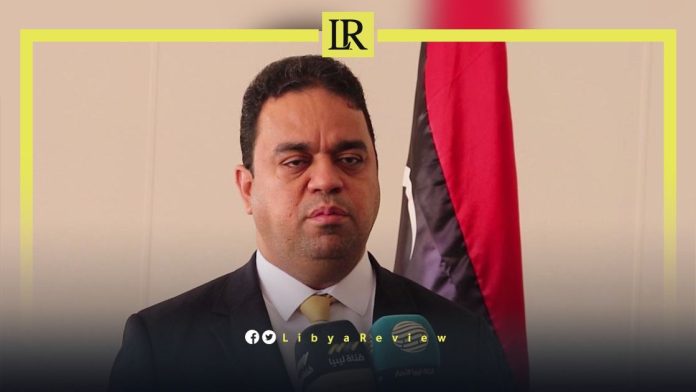 Libya's Minister of Labour, Ali Al-Abed has expressed grave concerns about the deteriorating security situation in the south of the country. He warned that a situation similar to Afghanistan could unfold, due to the presence of the Wagner Group military forces.

The Minister proposed the formation of a brigade, to support the armed forces in maintaining security. He accused the Libyan National Army (LNA) of collaborating with residents in the southern region in fuel smuggling operations.

As well as accusing government forces present in the southern region, of engaging in drug abuse, brawls, and conflicts under the influence of alcohol and narcotics. He described them as "criminals" involved in human trafficking, arms smuggling, and drug trade.

The statements made by Al-Abed have sparked anger and controversy.

In response to the minister's remarks, the Council of Elders of the Tuareg tribes in Libya issued a strongly worded statement condemning his comments. The tribe expressed their disapproval of the unfounded accusations

"We condemn Al-Abed's irresponsible statements, in which he accused the entire region of drug smuggling, and turned a blind eye to the role of the LNA in securing the southern region."

The Council further demanded an immediate and public apology from the Minister for these allegations.

Notably, the Deputy Prime Minister, Ramadan Abu Janah discussed the potential return of the Indian company, Simplex Projects, to resume its halted projects, and the feasibility of implementing new projects in the region.

Abu Janah affirmed that the plan to restore normalcy in the southern region includes several cities. "The agency is working on resuming these announced development projects under the directive of the Head of the Government of National Unity (GNU)," he said.

Pointing to the current stability in the region, Abu Janah stated, "The time has come for companies to return and resume their operations. The government is mobilizing all its resources, to complete and implement developmental projects in the region."

The southern region's regained stability presents an encouraging sign for companies like Simplex Projects to resume their operations, and undertake new initiatives. The government's dedicated efforts to propel development projects under the aegis of the GNU could indeed drive an economic boom in the region.