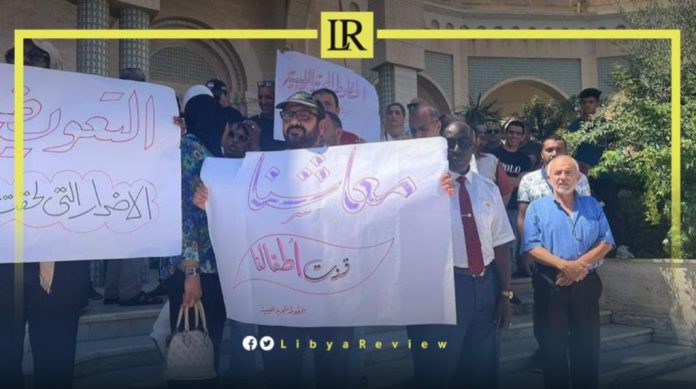 On Wednesday, Libyan Airlines employees staged a protest demanding their salaries, which have been unpaid for 22 months. This mass demonstration reflects the escalating financial concerns within the airline industry, specifically in the context of Libya's national carrier.

The employees urged the Government of National Unity (GNU) to address their critical financial situation. Their demands included not only the payment of the backlogged salaries, but also the maintenance of grounded aircraft. Additionally, they sought the completion of the company's capital, and compensation for consecutive incidents that have negatively affected their operations.

These issues underscore a significant crisis in the Libyan aviation sector, demonstrating the pressing need for comprehensive solutions. The appeal highlights the deep-rooted problems that have been hindering the airline's growth, and causing a significant impact on the livelihoods of its workers.

The current protest sets a new precedent in the struggle for workers' rights within the country. It places pressure on the GNU to take immediate action,p to resolve these dire issues. It also emphasizes the importance of maintaining a strong, efficient, and financially secure national airline for Libya's overall economic stability.

As these issues remain unresolved, the plight of Libyan Airlines employees brings to light the urgent need for robust strategic measures. Stakeholders are eagerly waiting for an effective response from the Libyan government. Addressing these concerns could set the airline on a path of recovery and growth, potentially contributing positively to the economy.

In a broader sense, this protest serves as a wake-up call to highlight the importance of fair labour practices, timely payment of wages, and sound management in maintaining a healthy work environment. It underlines that these are not only corporate responsibilities but also fundamental rights for workers, which must be upheld by all employers.

It calls for an immediate, efficient, and effective solution to ensure the sustainability of the aviation sector and the financial security of its workers.