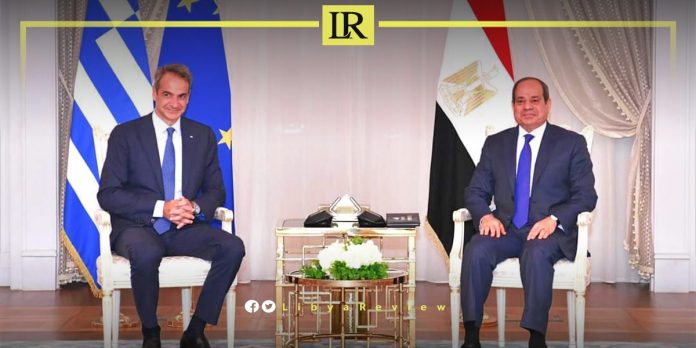 On Thursday, Egypt's President, Abdel Fattah El-Sisi reaffirmed his backing for the ongoing political process in Libya, and underscored the importance of the upcoming Presidential and Parliamentary elections.

These remarks came during his meeting with the Prime Minister of Greece, Kyriakos Mitsotakis in New Alamein.

El-Sisi stressed the "crucial requirement for all foreign troops and mercenaries to withdraw from Libyan territories, thereby facilitating the restoration of Libya's sovereignty, territorial integrity, and overall stability." His statements come as part of wider discussions regarding the geopolitical dynamics of the region, and its importance in international relations.

The leaders exchanged visions and viewpoints on regional issues of shared interest. This collaborative discourse aligns with the two countries' stances within the east Mediterranean context. Further confirmation was given that the East Mediterranean Gas Forum plays a pivotal role within this framework, as per a statement from the Egyptian presidency.

El-Sisi's renewed support signals an essential milestone in ongoing efforts towards ensuring regional stability.

Libya has been experiencing a state of political turmoil and armed conflict since 2011 when a revolt toppled longtime ruler Muammar Gaddafi. Since then, the country has been divided, with different factions vying for power and control.

Egypt has maintained a vested interest in the situation in Libya, given the shared border and concerns about security and stability in the region.

El-Sisi has frequently highlighted the importance of a political solution to the conflict, and the restoration of Libya's sovereignty and territorial integrity.