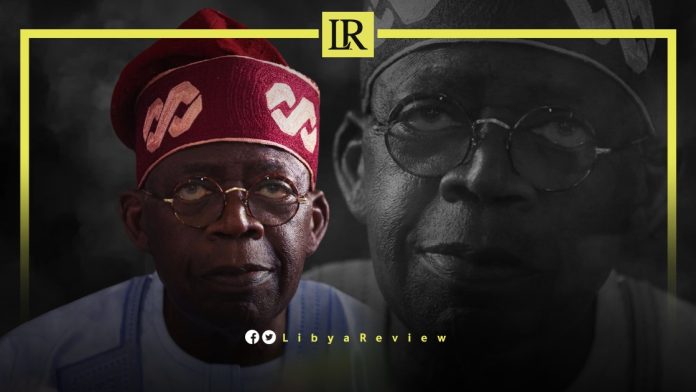 Nigerian President, Bola Ahmed Tinubu, who currently chairs the Economic Community of West African States (ECOWAS), established a delegation to engage with Libyan and Algerian leaders over the ongoing crisis in Niger.

Furthermore, President Tinubu has put together a separate delegation bound for Niger, with the mandate to seek a "peaceful resolution" to the recent military coup.

He has instructed both groups to "vigorously engage with all involved parties, and undertake all necessary measures to ensure a thorough and peaceful resolution to the situation in Niger," the agency stated.

Earlier the same day, the ECOWAS Commissioner for Political and Security Affairs, Abdel-Fatau Musah indicated that military intervention in Niger would be the "last resort."

ECOWAS imposed a series of political, financial, and economic sanctions on Niger's military junta on 30 July. At the same time, it reiterated its call for the necessary steps to reestablish constitutional order in Niamey, within a week.

Deputy-Head of the Presidential Council, Musa Al-Koni vehemently condemned the "attempt to undermine Niger's stability" immediately following the detention of Niger's president. He cautioned that instigating a conflict could risk destabilizing the entire region. Libya's Prime Minister, Abdel-Hamid Dbaiba underlined his support for the "political legitimacy derived from elections" in Niger.

Libya and Niger share a porous border, and have been dealing with issues related to security, migration, and terrorism for many years. Both countries are situated in a region characterized by political instability, socio-economic challenges, and threats from extremist groups.

Last week, Niger's state television aired a military statement, announcing the deposing of President Mohamed Bazoum. It was declared that a council has been formed to oversee the country's governance, and the borders will be sealed until further notice.

The escalating crisis in Niger has placed neighbouring nations on high alert, prompting Libya to reinforce its border security.

Libya has been in a state of ongoing conflict since the fall of its long-time ruler, Muammar Gaddafi in 2011. The country has struggled with instability and political power struggles

Niger, a landlocked country in West Africa, has also had its share of political instability. The country has experienced several coups, since its independence from France in 1960. Niger is one of the world's poorest countries and faces numerous challenges including the threat of extremist groups, persistent drought, and high levels of poverty.