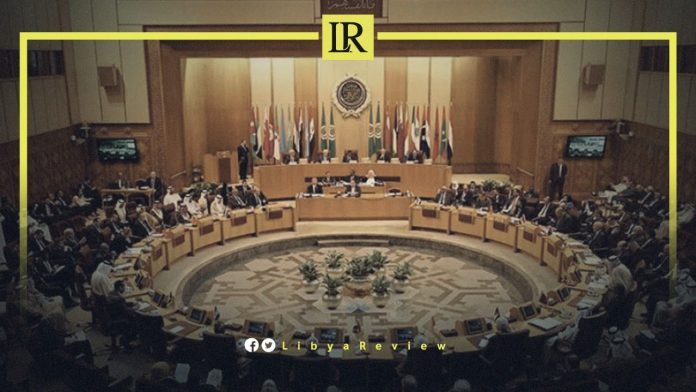 Speaker of the Arab Parliament, Adel Abdulrahman Al-Asoumi recently held a significant meeting with Libya's delegate to the Arab League, Abdel-Muttalib Thabit. This signals a unified commitment towards the stability and development of Libya.

During the meeting, held on Thursday, Al-Asoumi emphasized the "urgent need to advance towards fulfilling Libya's legislative and Presidential electoral obligations." He urged "moving past the current exceptional phase and transitioning into a more stable era."

He expressed the Arab Parliament's "keen interest in supporting and enhancing cooperation with the Libyan state, to realize the aspirations of its people in stability and development." As well as stressing the Parliament's "supportive stance on Libya's unity, sovereignty, territorial integrity, and non-interference in its internal affairs." He expressed appreciation for the efforts made by Arab countries in this regard, and their "vigorous pursuit of a political solution to the Libyan crisis" received particular praise.

Additionally, the Speaker affirmed his support for "all efforts made to achieve national reconciliation." He welcomed the Preparatory Forum for the Comprehensive Conference on National Reconciliation, held in Congo with the participation of Libya's Presidential Council, various Libyan political forces, the African Union, and the Arab League.

In response, Thabit commended the "vital role played by the Arab Parliament," under Al-Asoumi's leadership in supporting stability in Libya at the Arab, regional, and international levels.

This meeting reinforced the shared commitment towards unification and stability in Libya, shining a light on the supportive stance of the Arab Parliament. It comes at a crucial time as Libya navigates through a transitional phase, aiming to find political resolutions, and enhance national reconciliation.

The collaborative efforts between the Arab Parliament and Libyan authorities align with a broader vision of stability and growth, reflecting a combined approach that seeks to foster peace and prosperity within the nation.