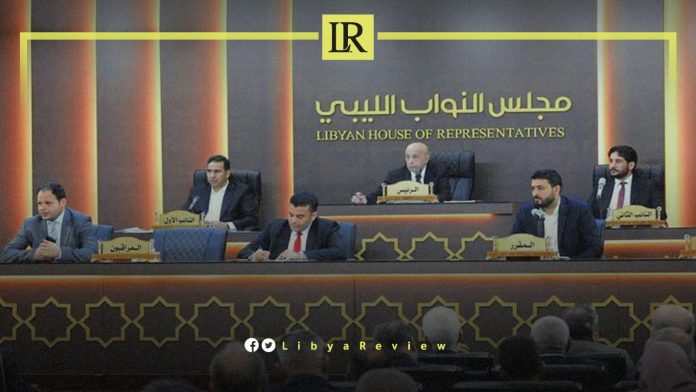 On Saturday, Media Adviser to the Speaker of the Libyan Parliament, Fathi Al-Marimi, stipulated that Libya's forthcoming government must secure the approval of all involved parties, given its pivotal role in orchestrating the national elections.

In press statements, Al-Marimi emphasised the necessity of forming a unified government across Libya. "We stand with the Prime Minister of the Government of National Unity (GNU), Abdelhamid Dbaiba, in that enough transitional stages have passed, but we need a single government to oversee the electoral process," said Al-Marimi.

However, the Parliament Media Adviser pointed out the Dbaiba government is currently unpopular in Libya. This discontent led to the parliamentary withdrawal of confidence and the ensuing establishment of a new government.

Shedding light on the electoral laws, Al-Marimi revealed that they are in their final stages of formulation and are expected to be enacted shortly. The laws, currently a matter of heated discussions, will firmly establish the final structure of the electoral process once they are implemented.

The House of Representatives (HoR) observations regarding the electoral laws are not intended to delay or obstruct but to perfect these laws and close potential loopholes. In addition, he mentioned that the Parliament believes there should be no need for a second round of elections if a candidate has already secured more than 50% of the votes.

The formation of Libya's next government is a critical juncture for the nation's future, as it navigates through political transitions and preps for a fair, inclusive electoral process.

Libya has been politically unstable since the ousting of its long-term leader Moammar Gaddafi in 2011. After Gaddafi's removal, Libya split into two main political factions, each backed by various militias and foreign governments.

Multiple attempts to form a unified government and hold nationwide elections have failed over the years due to a multitude of complex issues. These include disagreements on the legal framework governing elections, power struggles among key players, and insecurity due to the ongoing presence and activities of militias.

In March 2021, a new interim government was formed under Prime Minister Abdelhamid Dbaiba with the primary mandate to prepare for national elections scheduled for December 2021. However, the process has been marred by delays, controversies, and disagreements.