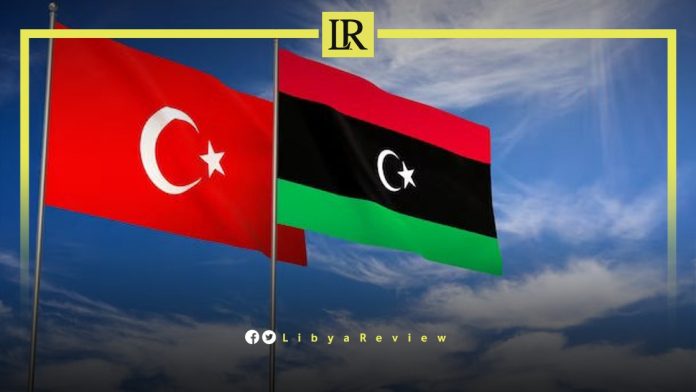 Murtaza Karanfil, the Chairman of the Turkish-Libyan Business Council, recently shed light on the burgeoning economic relationship between Turkey and Libya. He forecasted that if both countries take appropriate measures, their bilateral trade volume could soar to $15 billion.

In a recent statement, Karanfil emphasised the favorable position of Turkish companies. He suggested that they will be the preferred choice for conducting seismic research in Libya. This sentiment underscores the high level of trust shared between the two nations.

Karanfil elaborated, "such a development will pave the way for vast opportunities for Turkish companies, enabling them to bolster their business prospects in Libya and further enhancing trade cooperation. Consequently, Turkish exports to Libya could potentially rise to a staggering $10 billion."

Further delineating on the trade dynamics, he pointed out that Libya ranks as Turkey's second-largest export market in Africa, following Egypt.

Reflecting on historical trade data, Karanfil noted, "prior to 2011, Turkish exports to Libya had reached $9.6 billion. However, due to political instability, the bilateral trade volume dwindled, currently hovering between $4 billion and $4.5 billion."

This insightful revelation underscores the significance of political stability in shaping international trade partnerships and the immense potential awaiting both countries as they forge ahead in their economic endeavors.

Last month, Turkish President Recep Tayyip Erdoğan emphasised the importance of strengthening relations with Egypt, citing its critical role in boosting Turkey's economic power. This statement comes as part of his strategic efforts to reinforce international alliances, opening up opportunities for more comprehensive economic growth for the nation.

President Erdoğan also announced his impending visit to Libya, stating, "I will be visiting Libya and possibly embarking on a tour that includes some North African countries." This strategic move indicates Turkey's bid to foster deeper connections with these countries, providing an impetus to Turkey's economic development.

In addition to his North African focus, President Erdoğan further stated, "we will enhance our cooperation with the Gulf, through concrete projects in the near future, and I hope that this will reflect positively on Turkey's economy as soon as possible." His remarks come after a significant deal was signed during his visit to the Gulf, marking the largest defence and aviation export deal in Turkey's history.