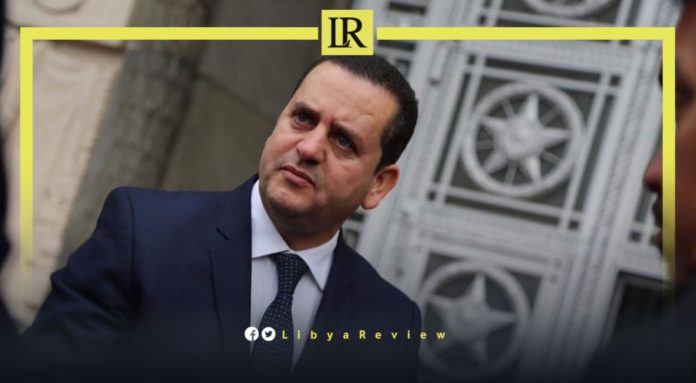 Libya's Foreign Minister of the government-designate, Abdul Hadi Al-Hwaij, reasserted that the nation will not serve as a settlement for "illegal" migrants.

In statements released via the Ministry's official Facebook page, Al-Hwaij emphasised that the migration crisis is a global issue that necessitates international collaboration. He further remarked that the approach towards it should not merely be from a security perspective but more from a developmental viewpoint.

Al-Hwaij underscored, "Libya isn't the ultimate destination for these migrants. Therefore, we refuse to become their resettlement country." He further advocated for a just solution, suggesting compensation for Africa due to its historical colonization and exploitation of its resources, by launching developmental projects.

He staunchly stated that without the Libyan government's involvement in the solution, "we won't work with it," especially given the country's vast 1500 km coastline along the Mediterranean.

Al-Hwaij concluded, praising their efforts, "Thanks to our armed forces and security agencies, we have always ensured its security."

This statement from the Libyan government underscores its position on the ongoing migration crisis, highlighting the shared responsibility of the international community while also emphasizing Libya's commitment to security and development.

Last month, an additional 14 Pakistani migrants have been deported, as reported by 24NewsHD TV channel on Sunday.

Libyan officials have confirmed that all deportees were put on a flight destined for Pakistan, from Benghazi's Benina airport.

Meanwhile, the Libyan Directorate of Immigration has announced that they have retrieved 23 passports from an Egyptian human trafficker. They are currently working on tracing the countries these Pakistani individuals have visited.

The clampdown on human traffickers and undocumented immigrants by the Libyan government has increased. This comes in the wake of a boat accident in the Mediterranean near the Greek coast some months prior, where hundreds of individuals, predominantly Pakistanis, perished.

In a separate sorrowful event, a Pakistani from Sarai Alamgir in the Gujrat district died in Libya, following a gas cylinder blast.