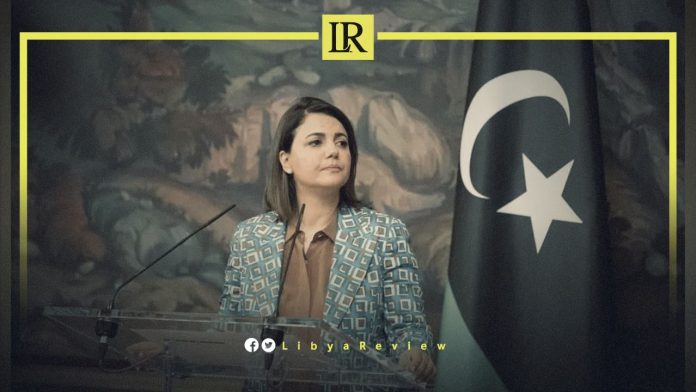 In a recent development, Member of Parliament (MP), Ali Al-Sabaai, lambasted the current state of corruption within the Foreign Ministry led by Najla Mangoush. Drawing attention to the unprecedented levels of wrongdoing, Al-Sabaai expressed his concern over the mismanagement and malpractices within the Ministry.
In a post on his Facebook page, Al-Sabaai stated, "what is happening within the foreign ministry is an unprecedented, peculiar, and reprehensible form of corruption."
He further emphasised that such behaviour stands in stark contradiction to the core values, morals, and the conservative nature of their community. Without mincing words, Al-Sabaai also took a veiled jab at Walid Al-Lafi, suggesting that he is shielded from the "foolish" actions of certain media systems and their affiliates.
This revelation is bound to raise eyebrows and steer the conversation around governance and accountability within the nation's political spectrum.
Libyan MP Abdel-Moneim Al-Arfi said that granting the Audit Bureau the authority to monitor contracts, since 2012 "has opened the door to corruption." He indicated that the Audit Bureau "receives bribes or commissions, according to reports received from monitoring agencies."
This came in his televised statements, in which he said, "the Parliament monitored irregular contracts with the Audit Bureau, which do not reflect their credibility. Monitoring contracts is an inherent competence of the Administrative Control Authority, in terms of the documentary cycle and the conditions and legality of private and public contracts."
Al-Arfi added that "these laws are man-made and times are changing and must keep pace with it, and decisions must be taken regarding censorship."
Libya has been in chaos since a NATO-backed uprising toppled longtime leader Moammar Gaddafi in 2011. The county has for years been split between rival administrations, each backed by rogue militias and foreign governments.
The current stalemate grew out of the failure to hold elections in December 2021, and the refusal of Prime Minister Abdelhamid Dbaiba, who is leading the transitional government, to step down. In response, the country's eastern-based Parliament appointed a rival Prime Minister, Fathi Bashagha, who has for months sought to install his government in Tripoli.