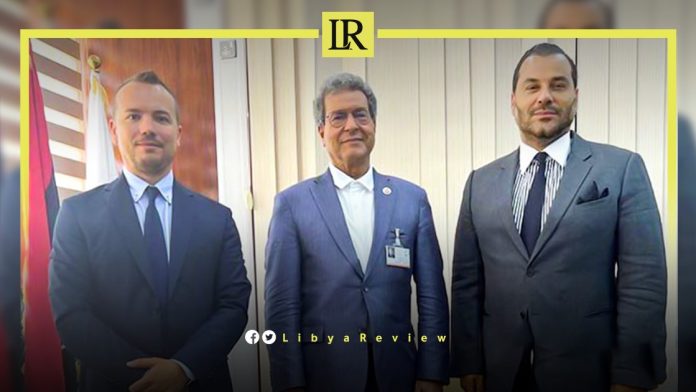 The Libyan Oil Minister, Mohamed Aoun has invited international delegations to the "Libya Energy and Economy Summit 2023" in Tripoli. The summit, scheduled for 8-9 November, will showcase Libya's energy sector and feature prominent speakers.

Aoun met with summit organisers, Energy Capital and Power, and discussed upcoming initiatives.
According to a statement, the ministry will "extend official invitations to delegations from Europe, Africa, the Middle East, and organisations like OPEC."

The summit is due to highlight Libya's role as a regional energy supplier. Aoun noted the unexplored hydrocarbon potential in Libya, and expects increased investment opportunities.
International organisations such as OPEC, and the International Atomic Energy Agency will contribute to the summit.

It is due to showcase energy potential, foster partnerships, and drive economic growth.
The statement highlighted that "innovation, ambition, and diversity will take center stage in Libya's energy opportunities at the Libya Energy and Economy Summit," with the summit's theme focused on "Partnerships for Energy and Economic Opportunities."

Aoun stressed that "approximately one-third of Libya's land and sea has not yet been explored for hydrocarbons, in addition to the diverse resource base for future production." He expects that "the recent surge in interest from international operators will unleash investment opportunities in the market."

Ministerial delegations and private sector representatives are expected from Italy, France, Spain, Germany, the United Kingdom, the United States, Turkey, Egypt, Algeria, Saudi Arabia, the United Arab Emirates, and other Middle Eastern and African countries.