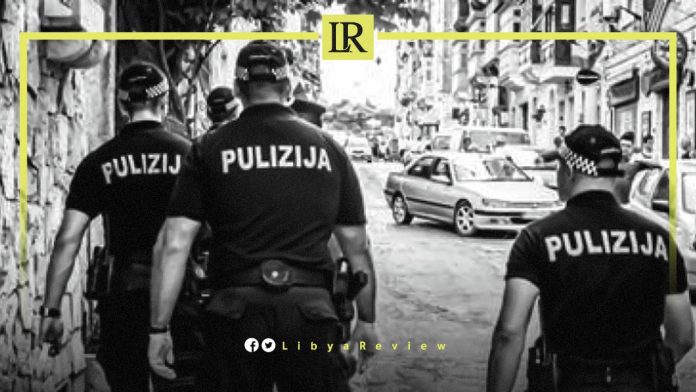 The Maltese Police have apprehended three individuals in relation to a severe assault that occurred in Bormla, leaving a 36-year-old Libyan man with critical and life-threatening stab wounds.
According to the Love in Malta newspaper, the arrests were made in the early hours of Sunday morning at approximately 8:15 am, following the victim's arrival at the Bormla Police Station to report the attack.
According to the victim, a resident of Msida, he was assaulted at a residence on Madonna tal-Grazzja Street. After staggering into the police station, he received immediate medical assistance. Subsequently, he was swiftly transported to Mater Dei Hospital by ambulance, where medical professionals confirmed the severity of his stab wounds.
Preliminary investigations indicate that the victim was present at the residence when a dispute broke out, leading to an altercation. Allegedly, the three men attacked him with a sharp object, before fleeing the scene.
As a result of initial investigations, the authorities have apprehended the alleged aggressors, who are identified as two 33-year-old men, and a 34-year-old man. All three individuals are residents of Bormla, and are being held at the Floriana Police lock-up for further questioning.
The case has been reported to Magistrate Elaine Rizzo LL.D., who has initiated an inquiry. Meanwhile, the police continue their investigations into the incident.
Efforts are underway to gather evidence, and establish the circumstances surrounding the assault.
Last month, a Libyan national was left with serious injuries after an argument with a Maltese man in Gzira, Malta. The incident took place on Triq Sir Patrick Stuart, and resulted in the 29-year-old being hospitalized.
The Maltese man, aged 34 and from Gzira, allegedly attacked the Libyan man with a glass bottle during the argument.
The victim attempted to escape, but the Maltese man got into a car and followed him to Triq ix-Xatt, where he is said to have hit him with the vehicle before fleeing the scene.
The police were called to the scene and found the victim, who was then taken to Mater Dei Hospital for treatment. "The victim tried to escape but the other man got into a car and followed him to Triq ix-Xatt, where he allegedly drove in the direction of the Libyan, hit him, and escaped the scene," the police said.