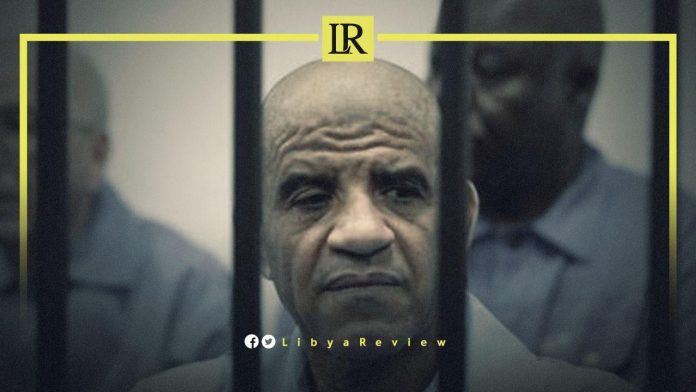 The court trial for Libya's former Intelligence Chief, Abdullah Al-Senussi has faced another delay. Ahmed Nashad, Al-Senussi's lawyer, confirmed that the court hearing has been postponed to 11 September.

This delay marks the sixth instance of postponement. Nashad expressed his concerns during a press statement on Monday. Earlier, the Criminal Court of Tripoli had adjourned Al-Senussi's trial from 17 July to 7 August, due to his absence from the session.

It's noteworthy to mention that Al-Senussi has been held in a Tripoli prison since 2012. He faces charges related to the killings of protestors during the February 2011 events, which ultimately led to the downfall of the Gaddafi regime.

With Libya still grappling with post-revolutionary dynamics, the continued postponements in such significant trials reflect challenges in the nation's judiciary system, and the broader path towards stability and justice.

Notably, Nashad further stated, "It is the right of my client to be acquitted of the charges levelled against him, as they lack a legal basis. This is clear from the appeal court's ruling at the Supreme Court, which sent back the case to the Tripoli Criminal Court, after its previous ruling against him."

He noted that the trial period for his client spanned two years (2014 and 2015), before the criminal department at the Tripoli Appeals Court. The sessions were held at Al-Hadba Prison, and concluded with a conviction against him and others.

Last month, Nashad commented, "In our defence before the Tripoli Appeal, which lasted more than 4.5 hours,, we presented all evidence that refutes the allegations, and confirms Al-Senussi's innocence of the charges brought by the Public Prosecution."

The lawyer indicated that "despite all this, the court had a different viewpoint, leading to its ruling, which has been proven erroneous. The case was returned to the Tripoli Criminal Court to be examined by another body, in case of conviction before the Tripoli Criminal Court." They plan to appeal the ruling before the Supreme Court to have it annulled, as was done with the previous ruling.

Regarding the charges directed at his client, Nashad observed, "The Public Prosecution has the belief that Al-Senussi is responsible for all that has happened in the country. They even think he could be asked about the reason for the passage of migratory birds in the country's skies and their numbers."

In 2015, a death sentence was issued against Al-Senussi in the case of the Abu Salim prison massacre, one of several cases being considered by the judiciary against him.