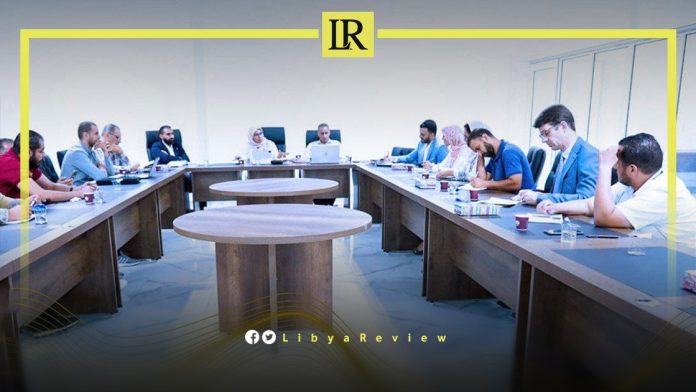 Libya's commitment to bolstering its primary healthcare infrastructure took a significant step forward as Shadia Aribi, Director of the Office of International Cooperation and Organizations Affairs, held discussions with John Strick, Advisor to the President of the International Committee of the Red Cross (ICRC), and his accompanying delegation.

The primary focus of the meeting revolved around avenues of cooperation, and support in the realm of primary healthcare. Both parties delved into the ICRC's ongoing initiatives in Libya, elaborating on its humanitarian assistance and healthcare provision for vulnerable groups. A spotlight was also cast on the ICRC's contribution to the Suleiman Khatir Health Center, located in Janzour.

Future collaboration was also a significant theme. The discourse extended to brainstorming ways to amplify the partnership between the ICRC, and Libya's Ministry of Local Governance. Especially pertinent was the emphasis on synchronising efforts to deliver health and relief services to local communities. Such collaboration not only strengthens existing systems, but also solidifies the resilience of communities in the face of adversities.

Furthermore, the meeting delved deeper into strategies to support the healthcare sector across the country. Specifically, there was a focus on enhancing the performance of health centers, uplifting the quality of essential medical services, refining healthcare infrastructure, and aiding the provision of necessary medications and medical equipment.

A pivotal aspect of the discussions was the decentralisation of primary healthcare services. Attendees debated the challenges and opportunities associated with organising, and implementing this initiative efficiently and cohesively. They unanimously agreed on the importance of providing adequate training, and backing for medical staff and other professionals.

In conclusion, the meeting underscores Libya's drive to reform its healthcare system, drawing on international expertise and collaboration. With the ICRC's deep-rooted experience in crisis regions, such partnerships can pave the way for a resilient and responsive health system in Libya.