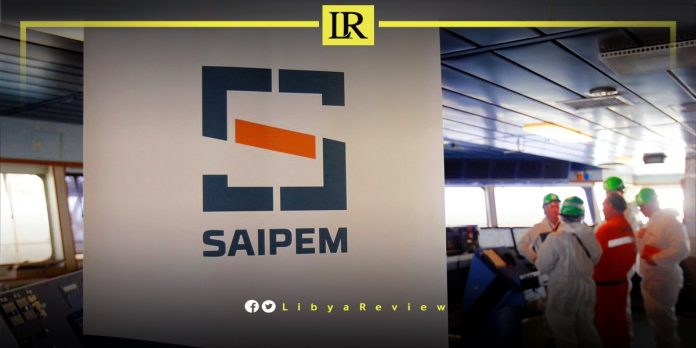 On Wednesday, Italy's Saipem announced that it had secured a coveted $1 billion dollar contract, signalling its expansive role in modernizing Libya's Bouri natural gas field, a significant offshore reservoir.
The pivotal deal was commissioned by Mellitah Oil & Gas, an entity spearheaded by Eni, overseeing the intricacies of the Bouri Gas Utilisation Project (BGUP). The assignment beckons Saipem to rejuvenate and reinforce the platforms, and other integral facilities situated at the gas field.
Beyond refurbishment, the contract outlines Saipem's responsibility to lay down an extensive 28-kilometer pipeline system, seamlessly connecting the DP3, DP4, and Sabratha infrastructures within the field. The heavy-lifting segments of this venture will be orchestrated by the technological marvel, the Saipem 7000 semi-submersible crane vessel.
Highlighting the importance of this undertaking, Saipem conveyed its bolstered commitment to Libya. Furthermore, the project is a testament to the firm's dedication to environmental conservation, promising significant reductions in carbon dioxide emissions.
To cap it off, the agreement calls on Saipem's industry-leading expertise to helm the engineering, procurement, construction, and commissioning of a cutting-edge 5000-tonne gas recovery module. This is envisioned to complement the existing DP4 offshore platform.
This venture reaffirms Saipem's prowess in the global gas sector, and underscores its commitment to pioneering sustainable energy solutions.
Over the years, Libya, a country rich in oil and natural gas reserves, has seen various international corporations enter its energy sector. One such significant project is the development of the Bouri Gas Field, one of the largest offshore natural gas fields in the country.
Located in the Mediterranean, the Bouri Gas Field has been a critical resource for Libya, contributing significantly to its energy exports. However, with advancements in technology and a growing emphasis on reducing carbon emissions, there's been a pressing need to modernize and revamp the field.
The partnership between Libya and Italy is more than just a business contract. It symbolizes Libya's commitment to a sustainable future, and showcases the international cooperation driving the next phase of the global energy sector.