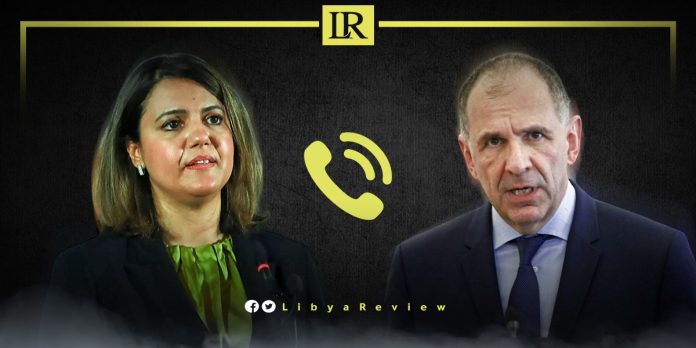 On Wednesday, Libya's Foreign Minister, Najla Al-Mangoush held a telephone conversation with her Greek counterpart, George Gerapetritis. The talks highlighted their mutual commitment to deepen bilateral cooperation, across an array of fields.
In a statement, the two placed substantial emphasis on the deep-rooted ties between Libya and Greece.
They deliberated on broadening collaboration in multiple sectors, and also shared insights on various regional and international issues of common interest.
Furthermore, Al-Mangoush affirmed the government's commitment to advancing Libya's collaborative relations with its regional neighbours. She added that "such efforts aim to serve the best interests of the Libyan people, and further promote stability in the region."
The evolving diplomatic rapport between Libya and Greece underscores their shared goals, and the broader aspirations of Mediterranean nations in today's global framework.
Given the changing political landscape, especially post-2011 Libya, there has been a renewed focus on cementing ties, leading to various diplomatic engagements.
The Mediterranean basin, known for its geopolitical significance, is an area where both nations seek to establish peace, security, and mutual economic growth.
The recent engagement between Libyan and Greek officials indicates an evolving phase in their relationship, emphasizing collaboration and mutual respect. Such interactions are seen as pivotal in ensuring stability in the region, especially given the myriad challenges both nations face, including migration issues, territorial disputes, and economic development goals.