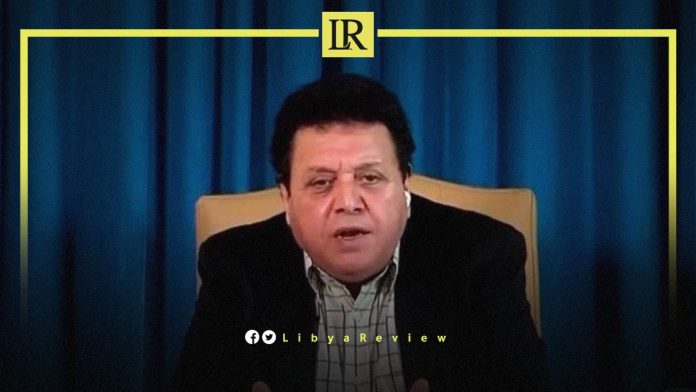 The Head of the Libyan Media Corporation (LMC), Mohamed Bayou expressed his dissatisfaction with the movements of the British Ambassador to Libya, Caroline Hurndall. Bayou criticized her for "operating without the usual diplomatic supervision or security oversight."

"There was a time when men ruled, ambassadors could not leave Tripoli without the permission of the Foreign Affairs department, and were always under the surveillance of intelligence agencies. Now, in a time dominated by the unworthy, our country has become a playground for the insignificant British Ambassador. What a disgrace Bayou reminisced.

Hurndall recently visited the cities of Ghadames and Nalut. During her visit, she explored landmarks, engaged with the locals, and discussed their socio-economic conditions. She shared these updates on her Twitter account.

The visit, without formal oversight, has stirred discussions, and is seen by many as a breach of protocol.

Last month, the Speaker of the Libyan Parliament, Ageela Saleh recently held a meeting with Hurndall.

The meeting took place in the city of Benghazi, where they discussed the latest political developments mm, and ways to proceed with the Presidential and Parliamentary elections. This is through developing a roadmap for the upcoming stage. The meeting also touched upon the findings of the 6+6 Joint Committee.

During the meeting, Saleh emphasised the Parliament's commitment to drafting laws that are accepted by all political parties, through the work of the 6+6 Committee. He further stressed the need for a united government whose primary responsibility would be to implement electoral obligations, in accordance with the will of the Libyan people for free and fair elections.

Libya has been in chaos since a NATO-backed uprising toppled longtime leader Muammar Gaddafi in 2011. The county has for years been split between rival administrations, each backed by rogue militias and foreign governments.

The current stalemate grew out of the failure to hold elections in December 2021, and the refusal of Prime Minister Abdel-Hamid Dbaiba, who is leading the transitional government, to step down.