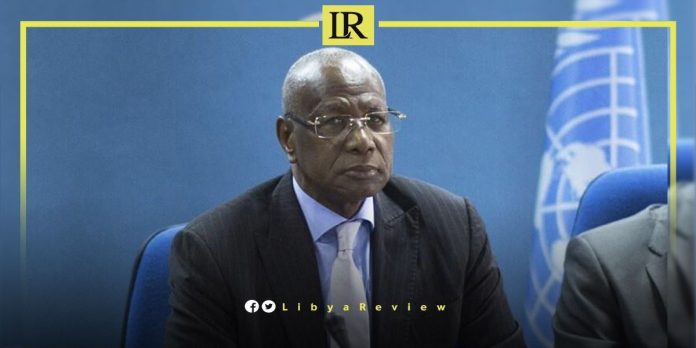 In a recent statement, Ahmed Al-Sharksi, a member of the Libyan Political Dialogue Forum (LPDF), cast doubt on the capabilities of the UN Envoy, Abdoulaye Bathily. He questioned his ability to mediate the ongoing conflict, and find a common ground for the forthcoming elections.

According to Al-Sharksi, Bathily has been "unsuccessful in creating a mutual understanding between the warring local and international factions. His efforts meant to pave the way for peaceful elections, have thus far been in vain. Bathily's approach seems to lack a concrete plan to bridge the rift between the stakeholders."

He also pointed out the repeated meetings Bathily held with figures like Field Marshal Khalifa Haftar, Prime Minister Abdel-Hamid Dbaiba alongside the Heads of the Libyan Parliament and the High Council of State (HCS). Contrary to the hopes of many, these meetings don't seem geared towards resolving the legislative challenges, around election laws.

In Al-Sharksi's view, Bathily's main focus now appears to be "gathering new information for his upcoming briefings, rather than actively seeking resolutions."

Touching on an earlier proposal of forming a high-level committee to reach an agreement on the electoral laws, and amending clauses objected to by the UN Mission (UNSMIL), Al-Sharksi expressed scepticism. He doubts Bathily will revert to this plan.

Moreover, Al-Sharksi highlighted potential challenges in the formation of this expanded committee. He emphasized that both Haftar and Parliament Speaker, Ageela Saleh would likely oppose the inclusion of representatives from the Dbaiba government. The underlying reason being the conflicting interests of this government, and the anticipated emergence of an alternative executive authority through the elections.

The ongoing strife and complexity of the political landscape make mediation efforts like Bathily's all the more challenging. While the need for a peaceful resolution and electoral process is paramount, the path to achieving this remains fraught with obstacles. Al-Sharksi's insights provide a window into the intricacies of these negotiations,n and the hurdles ahead.

Libya has been in chaos since a NATO-backed uprising toppled longtime leader Muammar Gaddafi in 2011. The county has for years been split between rival administrations, each backed by rogue militias and foreign governments.

The current stalemate grew out of the failure to hold elections in December 2021, and the refusal of Dbaiba, who is leading the transitional government, to step down.