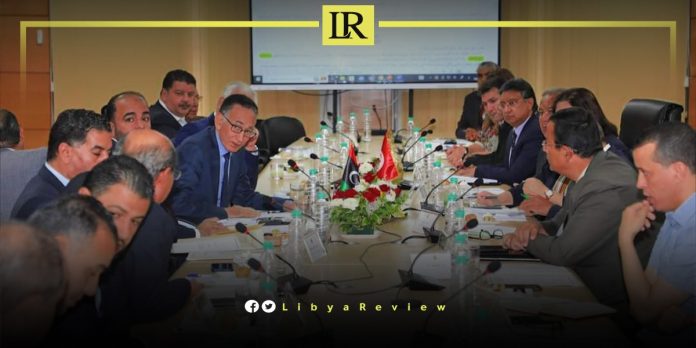 The Libyan Minister of Economy, Mohamed Al-Hwaij and his Tunisian counterpart, Kalthoum Ben Rejeb unveiled the "Transit Trade Corridor to Africa" initiative on Thursday.

The initiative seeks to establish a trade corridor between Tunisia and Libya, extending to sub-Saharan Africa. The joint effort reflects the commitment of both nations to expand cooperation and trade.

During a meeting at the Tunisian Ministry of Economy, the focus was on discussing the logistical and procedural aspects of managing trade routes, particularly through the Ras Jedir border crossing. The aim was to find ways to facilitate the movement of goods, promote bilateral trade, and overcome any existing challenges.

In addition, it was agreed to form a rapid response team to address obstacles at the border crossing. This decision highlights the governments' dedication to enhancing economic collaboration, and facilitating trade across their shared border.

Libya's Ministry of Economy emphasised that this meeting "underscores the commitment of both governments to foster economic cooperation and deepen trade relations, ultimately serving the interests of both nations."

The launch of the initiative represents a significant milestone in strengthening bilateral trade and economic collaboration. As Africa continues to emerge as a major player in global trade, such initiatives play a crucial role in driving regional growth and connectivity.

Libya and Tunisia share a long history of cultural, economic, and political ties. The two countries have cooperated on various regional and international issues, including the fight against terrorism and the promotion of regional stability.

The Libyan economy has been facing significant challenges in recent years, due to political instability, and the impact of the COVID-19 pandemic. Tunisia has also been grappling with economic difficulties, exacerbated by the pandemic.