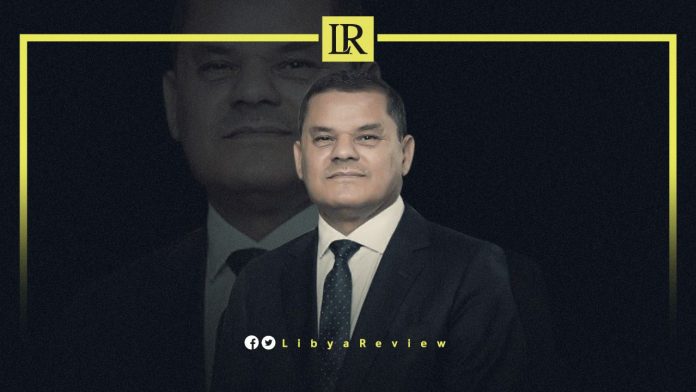 The Prime Minister of Libya's Government of National Unity (GNU), Abdel-Hamid Dbaiba reaffirmed his rejection of settling illegal migrants in Libya.

In a statement on Thursday, Dbaiba emphasized that Libya's laws are "sufficient to regulate all matters related to the entry of foreigners into the country."

The PM called on the European Union and neighbouring countries to "collaborate with Libya and support its efforts in addressing the issue of migration."

He stressed that Libya's national security is "a red line that should not be crossed, under any circumstances, as it is crucial for the preservation of the country and its demographic map.

Dbaiba expressed his support for the efforts undertaken by the Ministry of Interior, in coordination with Tunisia, to protect the shared borders and evacuate illegal migrants. He also emphasized the importance of facilitating the legal movement of citizens between the two countries.

He further affirmed his government's commitment to providing humanitarian assistance to migrants, and facilitating their repatriation to their countries of origin.

He also underscored the continued targeting and dismantling of migrant smuggling networks throughout the region.

Notably, the GNU announced on Wednesday that it had successfully reached a consensus with Tunisia, to resolve the pressing issue of migrants stranded in the border region between the two nations.

The government issued a statement outlining the fruitful discussion between Libyan Interior Minister, Emad Al-Trabulsi and his Tunisian counterpart, Kamal Al-Faqi. The primary focus was to expedite operations at the shared border crossing of Ras Jedir, while streamlining the entry procedures for Libyan citizens into Tunisian territory.

The joint commitment to bolster security cooperation was a key highlight of the discussions. Both ministers emphasised the importance of enhancing existing frameworks to serve their mutual interests.

The Tunisian Ministry of Interior also acknowledged the discussions, and underscored the significance of the meeting. It said that Al-Faqi "held a productive working session, which included a comprehensive review of several shared security files. Among the key topics were combating irregular migration and finding effective measures to overcome obstacles that hinder the provision of services at the Ras Jedir border crossing."

Recently, the Libyan Ministry of Interior announced the recovery of 27 bodies of undocumented migrants, in the border area with Tunisia.